The Best Stores For Shopping In Panama
Today I'm rounding up some of the best stores for shopping in panama. Shopping is one of my hobbies if that is considered a hobby. Also, if you have seen most of my posts, you would realise that one of my Stores is Forever21.
Throughout my work life saving money has never been so hard until I landed in Panama City. As I call it: The city of Skyscrapers and Shopping Malls because of the countless Malls and Stores. Usually when people speak about Panama, they associate it with mainly 2 things, the Panama Canal (which makes up part of the country's multicultural history) and Shopping.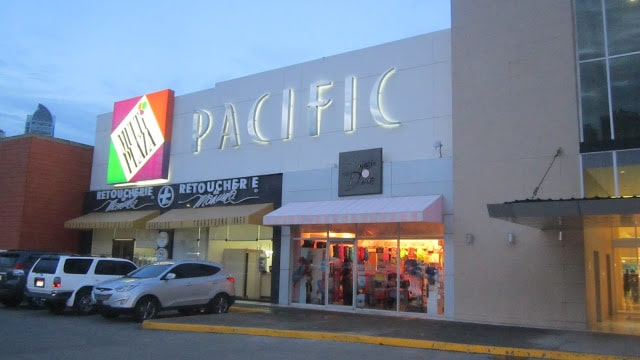 This post contains affiliate links
Shopping in Panama vs Miami
My experience is that it is cheaper to shop in Miami and the United States as opposed to the Panama. I am not saying that you don't get good bargains or quality stuff here but if you were to spend the same money overseas, you would get more for your dollar.
Where to shop
Panama is still a shopper's paradise for some people. They have some of the most popular European and American Brands such as Zara,
Forever 21
, Pull & Bear, Stradivarius, Bershka. American Eagle, Levis, Gap, Top Shop, ALDO, Victoria's Secret, Bath & Body Works. Nine West, Clarks, Steven Madden, Payless, MAC Cosmetics, Conway, Aeropostale etc. You would also find high end Brands like Gucci, Chanel, Prada, Coach, Louis Vuitton. Kate Spade, Carolina Herrera, Ted Baker, Bulova, Swarovski, Tory Burch, Michael Kors, etc.
Side Note:
I wish there was an
H&M
Store here in Panama City. So far ZARA is close enough to make do.
Coffee Shops & Ice-cream
Down to Coffee Shops, the most popular of them all being Starbucks are located in some of the Malls and at strategic locations around the city. Popular Restaurants & Dessert Shops include: Mc Donalds, Dominos, Papa Johns, Pizza Hut, KFC, Wendy's, Chuck-e-Cheese's, TGI Fridays, Ruby Tuesday, Häagen-Dazs, DQ, Auntie Annie's, Cinnabon, etc etc.
Cost Compared To Other Places
American and European based Stores sell more expensive in Panama than their US Stores. Particularly Nine West, Clarks & ALDO are ridiculously priced in comparison to the prices in their US Stores.
Local Department Stores for household and general merchandise:
Steven's
Conway
Madison Stores
Do It Center
Dorian's
They do not have US Department Stores like Marshalls, Macy's, Nordstrom, Ross Dress for Less, Home Goods, Burlington. This is a major disadvantage for me because a lot of them don't allow online ordering perhaps outside of the US.
 My 10 Favourite And Best Stores For Shopping In Panama:

 Forever 21
Zara
Stradivarius
Bershka
MAC Cosmetics
Estampa
Michael Kors
Bath & Body Works
Victoria's Secret
 Sasha Cosmetics
That's it for my roundup of the best stores for shopping in Panama. What about you? Have you ever been to Panama before and do you find its cheaper to shop here than elsewhere? If its your first time visiting here let me know what are some stores you want to shop at.  Let me know in the comments down below.
Save
Save
Save
Save
Save
Last Updated on 3 years by Shevy
Shevy
Hi! I'm Shevy! I'm the Founder and Managing Editor of Travel Beauty Blog est. 2016. I am also the Founder of Shevy Digital Marketing Agency where I work with new and upcoming entrepreneurs and bloggers.