Last Updated on August 29, 2020 by Shevy
Choosing The Best Lipstick For Your Outfit
In this post I am going to tell you how to choose the best lipstick to match with your skin tone and outfit. A lot of time we get dressed, do our makeup and get stuck trying to figure out what colour lipstick to wear.
What seems to be the easiest step in applying makeup can turn out to be quite difficult. Especially if you did not have a lot of advance time to plan your outfit and makeup look. But we also know how  important selecting the right lip colour is and how it affects your entire look.
Related: THE BEST CO WASHING CONDITIONERS UNDER $15 FOR NATURAL HAIR
NYX PROFESSIONAL MAKEUP Matte Lipstick - Perfect Red (Bright Blue-Toned Red)
Smooth and Plush Matte Lipstick: Load your lips with the plush, pigment rich matte colors of this shockingly smooth...
Creamy and Dreamy: This matte lipstick is never dry feeling, always creamy, dreamy and matte; Now available in a range...
Lip Products For The Perfect Pout: Doll your lips in plush, creamy, perfection; Try our complete line of lip products...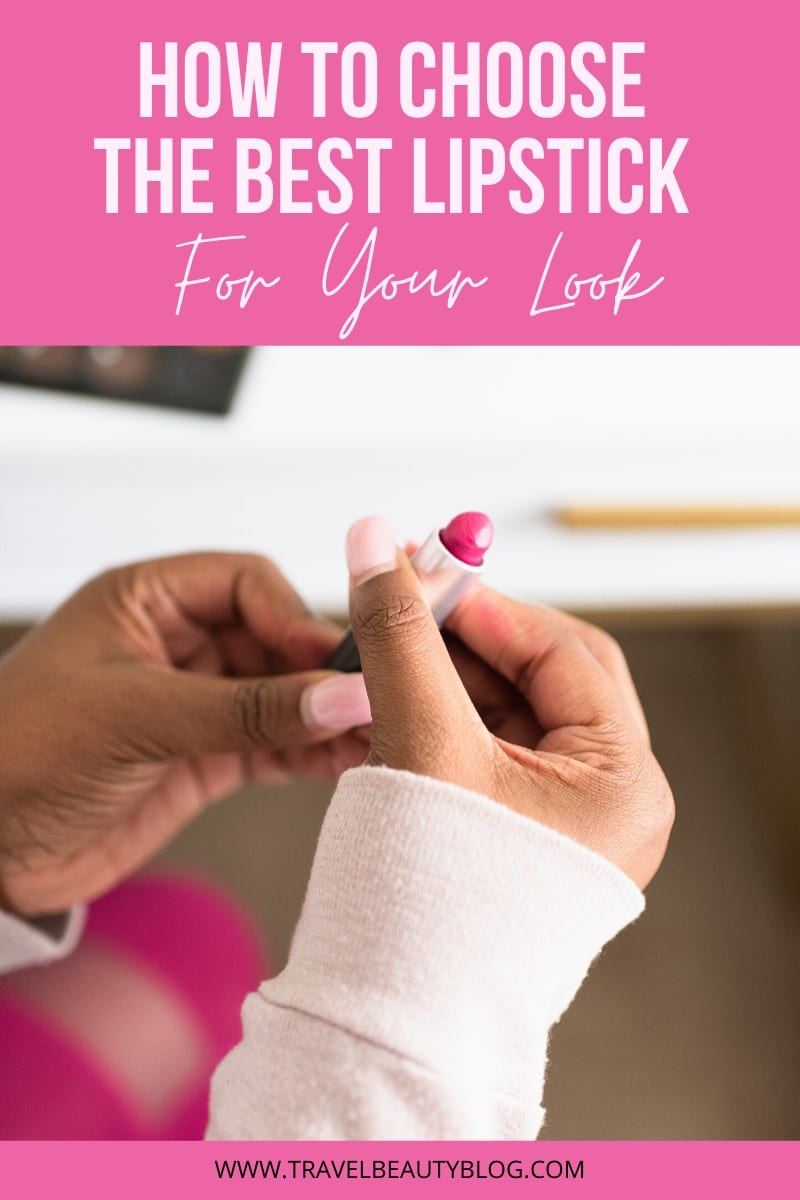 Choose Between Bold Eyes or Bold Lips
Although some people do it, it not not typical that you use bold eye-shadow in conjunction with bold lips unless its a glam look. Pick between a neutral look with bold lips or bold eyes with natural lips. If you want attention draw to your eyes then that is where you want to be bold. Alternatively, if you want to draw attention to your lips that is where the focus should be.
Determine And Pay Attention To Your Skin-tone And Undertone
In order to find the best lipstick for yourself, you need to perfect understanding what works for your skin tone.
Related: THE BEST SKINCARE DUPES FOR THE MOST POPULAR PRODUCTS

If you have pale or fair skin, the best lipstick for you would be:
If you have medium skin-tone the best lipstick for you would be:
For dark or deeper skin tones, your perfect match lipstick would be:
Deep plum
Red browns
Red
Dark beige
I am not an expert in this area and this is simply a guide based on my personal experience with wearing lipsticks. For a better way of determining your perfect match I suggest you visit a pro makeup store. They can test different shades on you so that you find some staples that you feel comfortable buying and wearing.
Others may purchase different products to experiment until they find suitable ones. But this is not advisable to do particularly with high end products unless its money back guaranteed.
Related: THE MOST AMAZING BENEFITS OF THE SKIN AND LIP MOISTURIZER BY CEL
Look At Textures
Apart from wearing the right shade lipstick, equally important is the texture. You can select between:
Matte / Semi Matte
Metallic
Creme
Satin
Sheer
Glossy or
Liquid
Depending on the occasion, whether you want long-lasting or prefer one that can be reapplied every couple of hours; decide based on that. For instance, if you are going to dinner it may be safer to wear a glossy or sheer lipstick as opposed to matte.
In the past I have made the mistake of putting on matte liquid lipsticks when going for dinner and ended up with embarrassing-looking lips afterwards.
Let Your Outfit Be Your Guide
Sometimes in order to choose the best lipstick, you've got to let your mood guide your decisions. Similar to dressing based on your current mood.
• Girly Look – pale pink and peachy shades
• Minimalist – nudes and browns
• Edgy & Cool – deep purple, chocolate brown, black, gray, bright pinks, orange, dark blue
• Casual – mauve, lilac, purple
• Executive/Classy – true red, burgundy, berries
Related: THE BEST AND MY FAVORITE FALL LIPSTICK COLORS
Go With Your Mood
Many times your mood can steer you in the right direction. So if all else fails then let your mood be your guide. Remember your lip colour doesn't necessarily have to be the same as your outfit, as long as it compliments it.
Hope this post helps you in your future decisions when selecting a lip colour. Share it with someone who you know would appreciate some good advice.
2