Last Updated on October 11, 2020 by Shevy
Amazon Prime Day
Amazon Prime Day is quickly approaching so I am giving you a few tips on what you can expect. Also, so that you can prepare in advance and take full advantage of the sale. Prime Members get access to the best deals first so if you're not already a member you can sign up here.
Each product has a countdown until the deal is no longer available but they always add new items daily.
We are a participant in the Amazon Services LLC Associates Program, an affiliate advertising program designed to provide a means for sites to earn advertising fees by advertising and linking to Amazon.com. As an Amazon Associate, we earn from qualifying purchases.
Related: Roundup Of The Most Wanted Items On Amazon
What Is Amazon Prime Day And When Is It?
It's a huge shopping event for Prime Members only, that will start on October 13, 2020, and end on October 14, 2020. Last year we were lucky and Amazon actually ran the event for 48 hours but this year unfortunately it's back to 24 hours only.
Exclusive and early deals will also be offered from now, leading up to the actual day. So be sure to check this Amazon page where you can shop all the latest deals on products, updated in real-time.
Related: Best Statement Sleeve Sweaters For Fall
In addition to exclusive deals, Prime members enjoy special benefits such as Prime Delivery, Prime Video, and Prime Music. If you are not a Prime member and in order to access the sale, you can sign up here. These are some of the benefits of being a Prime Member, at a glance:


What Makes This Sale So Good?
If you're like me then you are probably adding more items to your cart, wondering if you really them. Am I right? Well for me, being a blogger means I always have to be shopping for clothing and accessories.
Even when I am not buying anything for myself I use opportunities like these to start my holiday gift shopping.
Related: 15 Knit Sweaters You Need This Fall
It might sound crazy but it takes off a lot of extra pressure whenever I do my shopping early. So even if I don't buy anything for myself, there is always one item I can get for someone on my gift list. That means fewer persons to worry about when the time gets closer.
Other reasons why this sale is so good:
It's 24 hours of endless deals around the world
Free shipping all year long, as a Prime Member. You can sign up here if you are not a Prime member yet
Every day leading up to Prime Day will have deals as well so visit this page to stay up to date
From now through October 13, you can early deals daily, at amazing prices from various brands including Amazon products
Enjoy 4 months of music for only 0.99
Most Popular Deals On Amazon You Can Take Advantage Of Now:
Shop Amazon Fall Winter 2020 Collection
Related: Best Winter Casual Outfits To Make You Cozy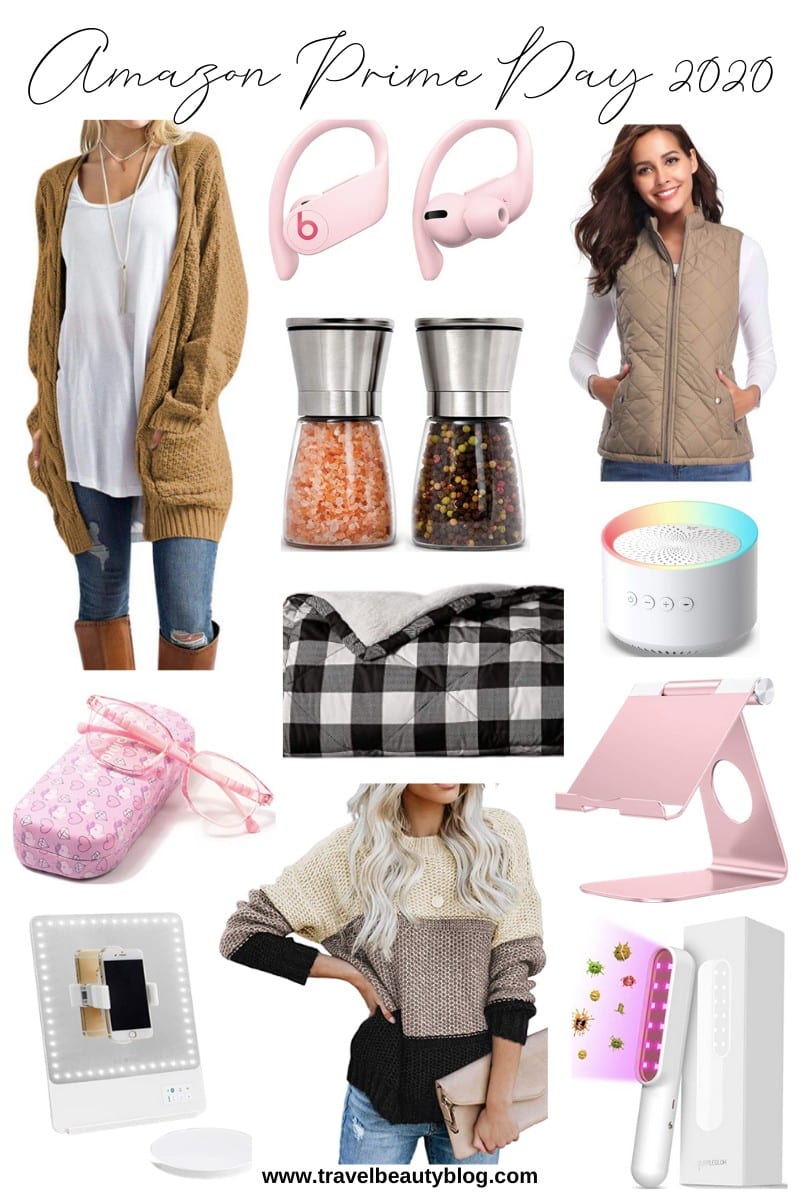 Conclusion
Amazon Prime Day 2020 Shopping Tip: If you see an item that you want it's better to grab it right away. Hot Deals on Amazon tend to go away after a few hours, after which they will replace them with new offers.
The biggest mistake I've made in the past with Amazon Prime Day sale was adding items to my cart to come back later to checkout. Don't do like me, as you may never get another chance to get the items at such a low price.
4