3 Reasons Why You Need To Visit Costa Rica
Some months ago I took a weekend trip to Costa Rica and I wanted to tell you 3 reasons why you need to visit the country. All of these activities can be done over a weekend or in 72 hours. One of the nice things about that country is that there are a lot of beautiful places to visit. Especially if you enjoy outdoor adventures and the natural environment, you will find it very interesting.
From waterfalls, wildlife, to mountains and volcanoes…they have it all. The only downside is that a lot of the places are located outside of the metropolitan area and requires a lot of driving. However, I was determined to have a great time and to engage in as many outdoor activities as possible.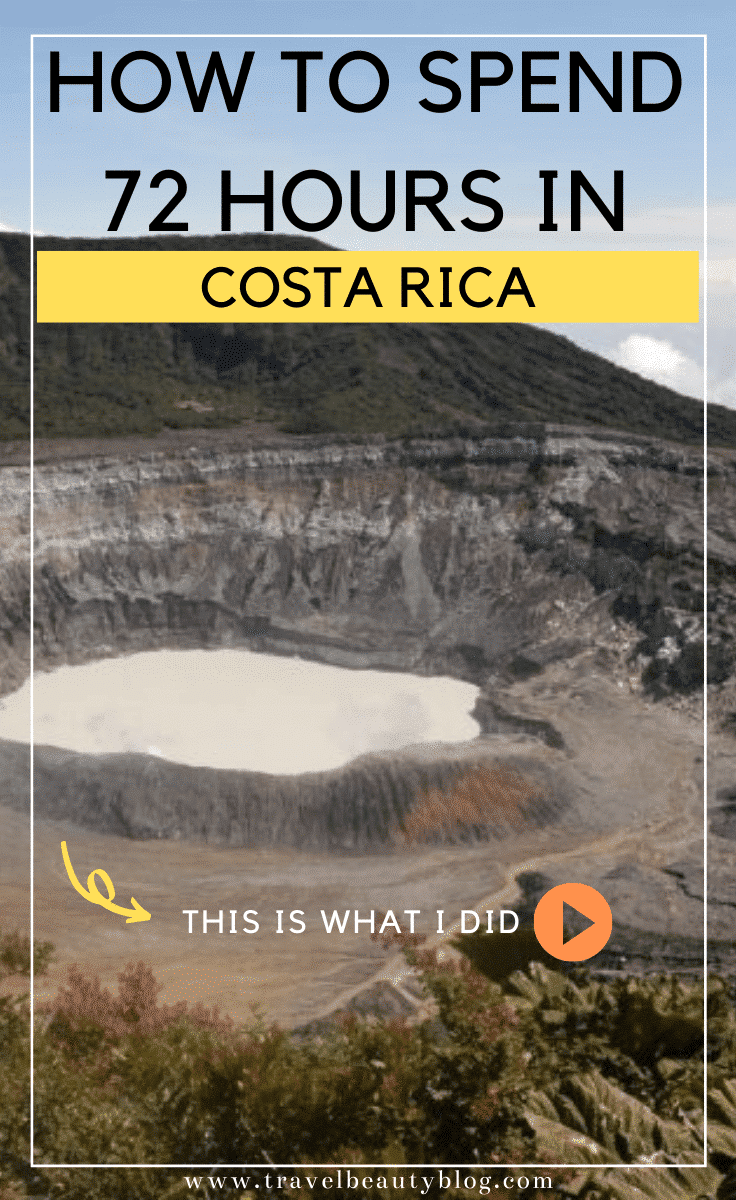 Poás Volcano & National Park Is A Must See
If ever you are in Costa Rica this is one of places you must visit. When I visited Poás Volcano almost a year ago it was opened to the public however, at the time of writing this post I found out that it has since been closed due to eruptions. This was the first Volcano I have been to in all my life and I was not disappointed.
It was such a beautiful sight, the weather was nice and I was also able to see the Volcano very clearly for the entire time spent there. I have heard stories about some people not being able to see it because of clouds or fog. While others were lucky to see it for only a few minutes before it got foggy.
The Journey
From the apartment it took approximately 1 hour 45 minutes to arrive there although it felt like 2. On the way I stopped to take pictures and I immediately felt the difference in the temperature so be sure to walk with warm clothing and wear comfortable shoes. Although the sun was out all day, I wish I had taken more warm clothing because it was really cold and it was early in the morning as well.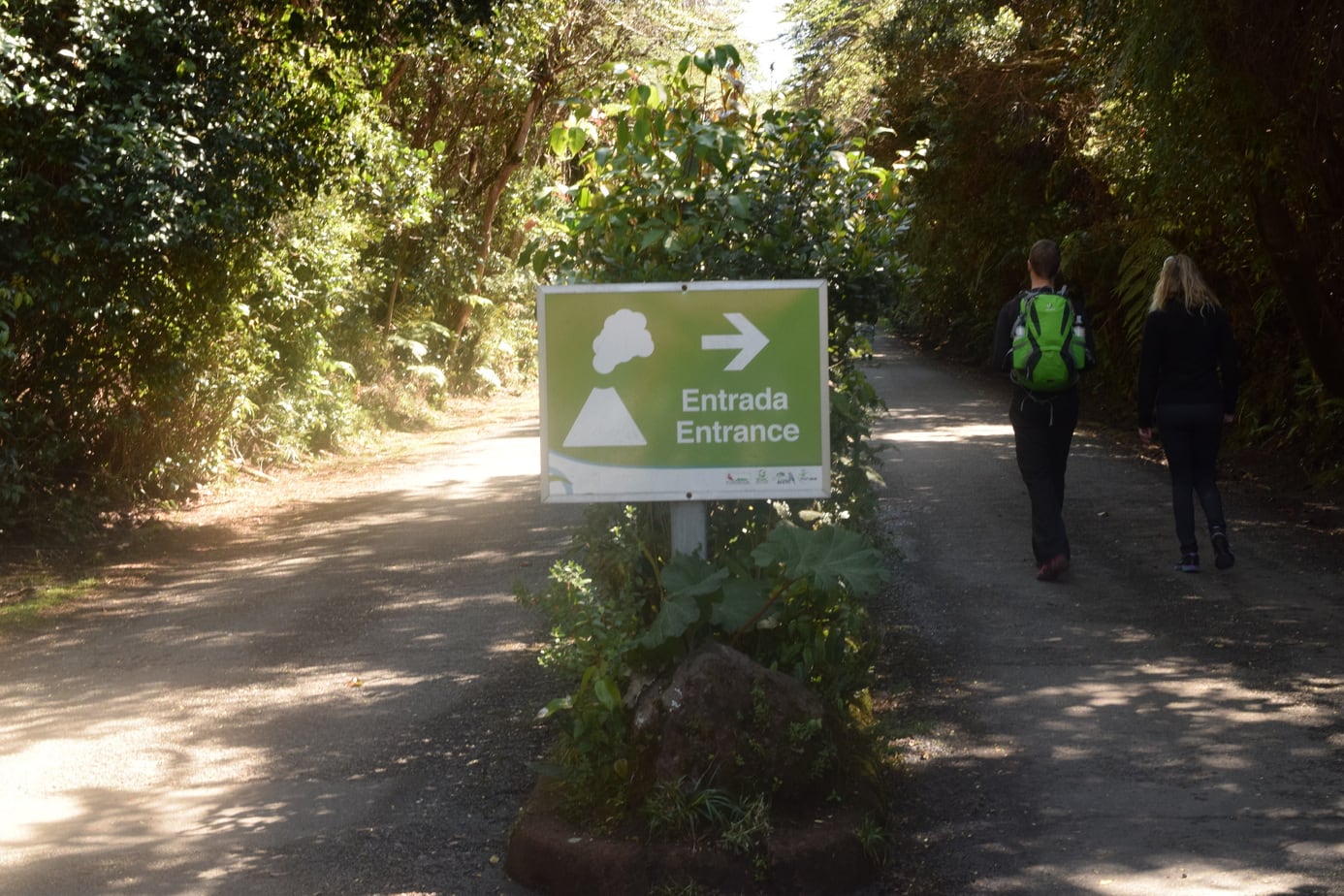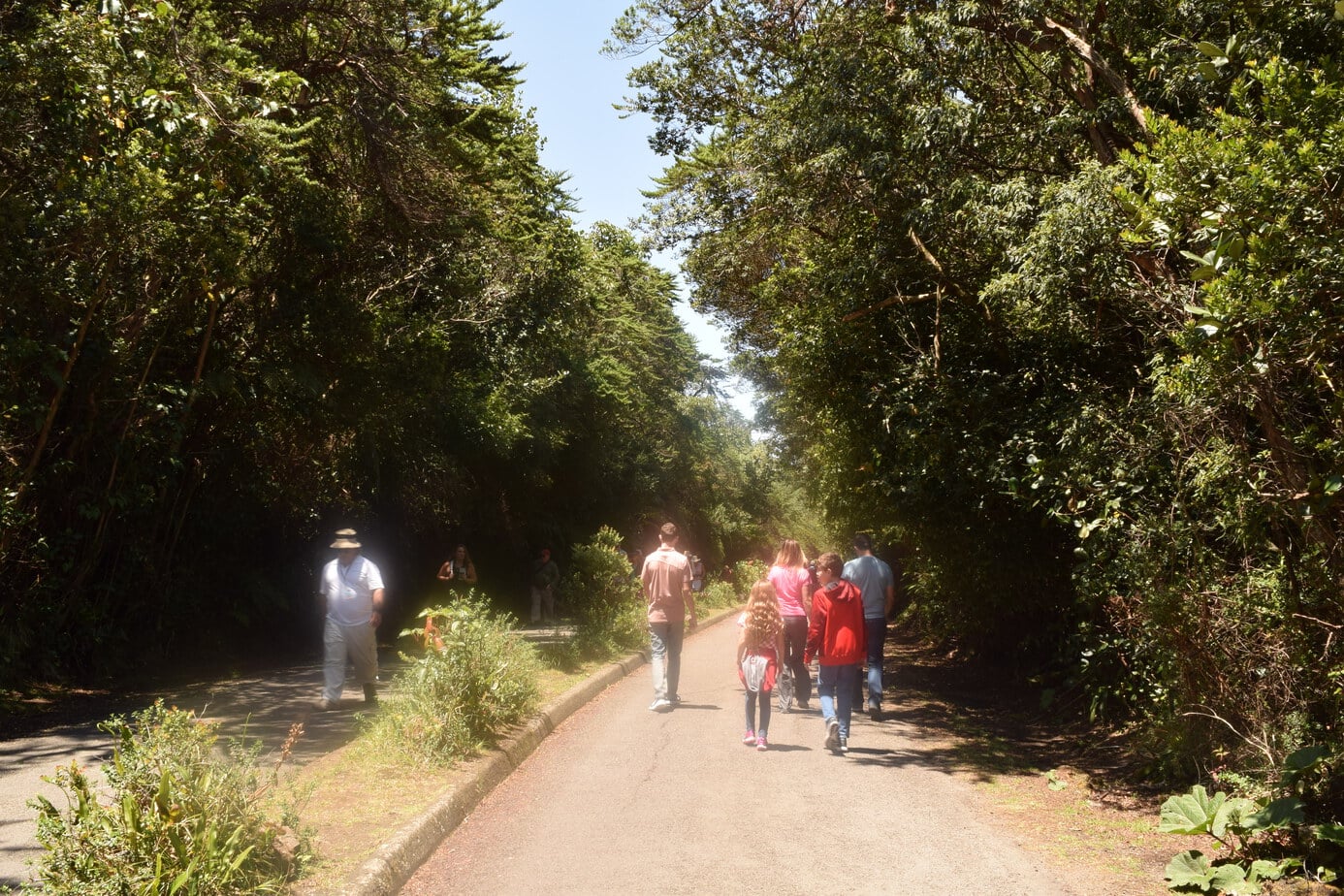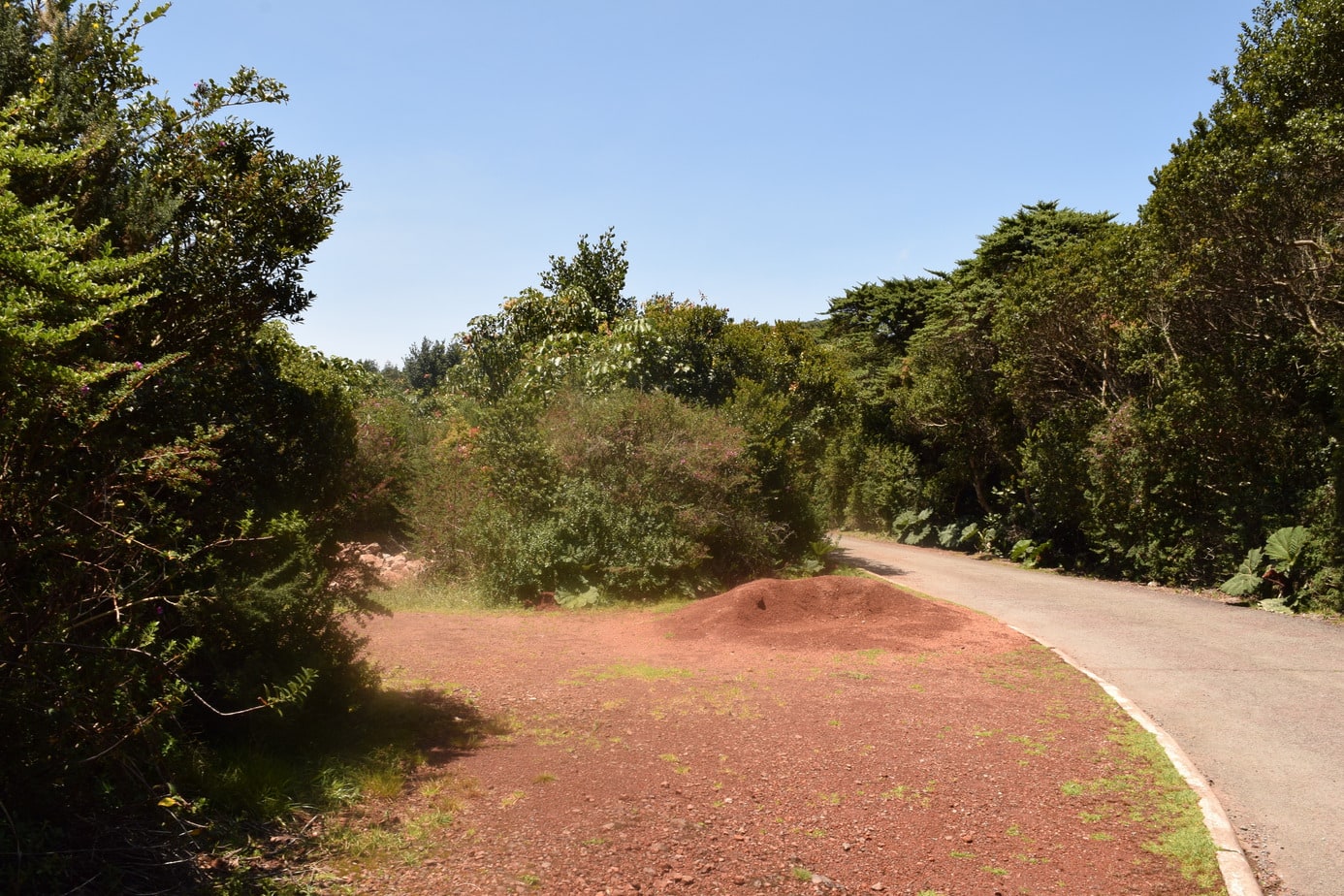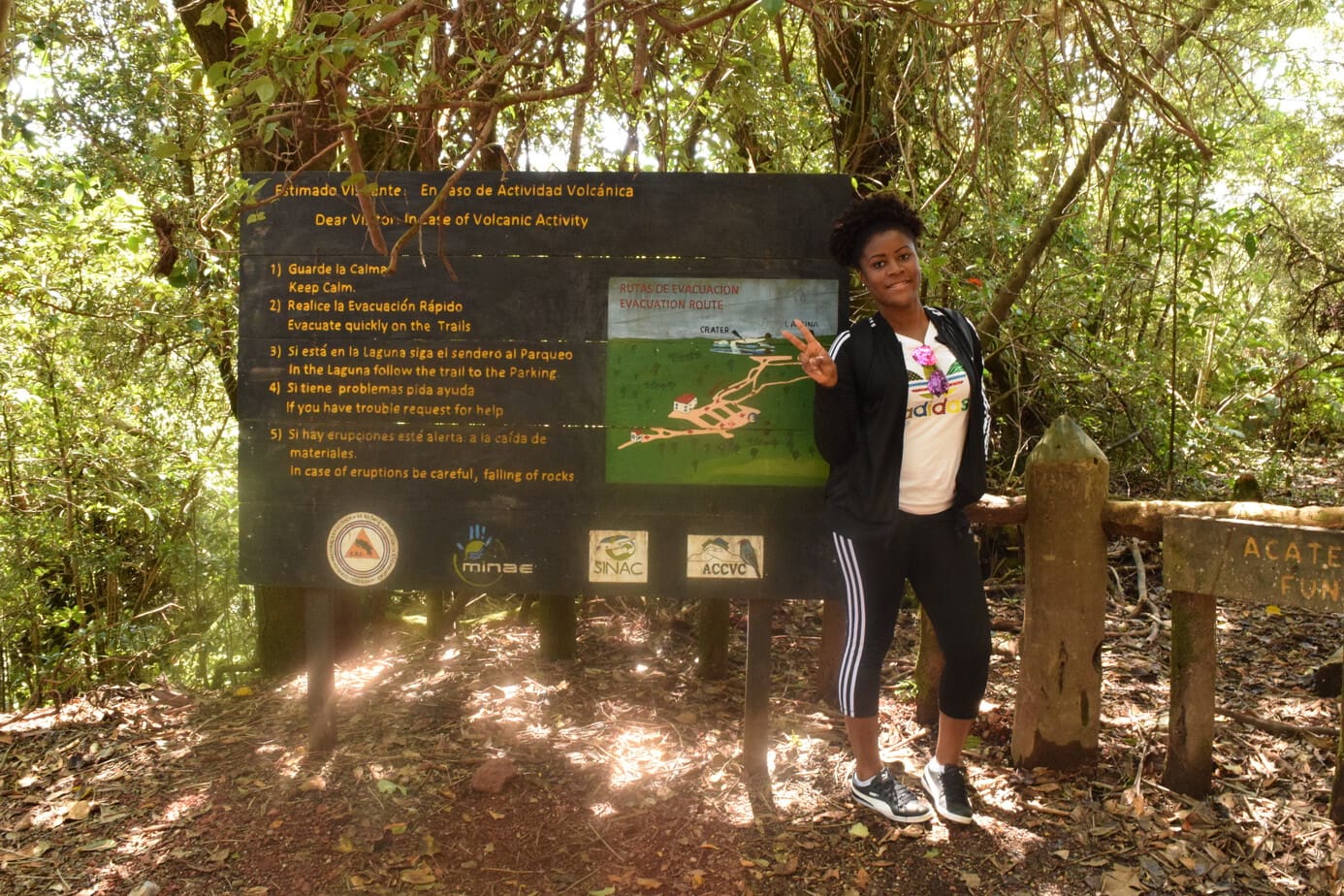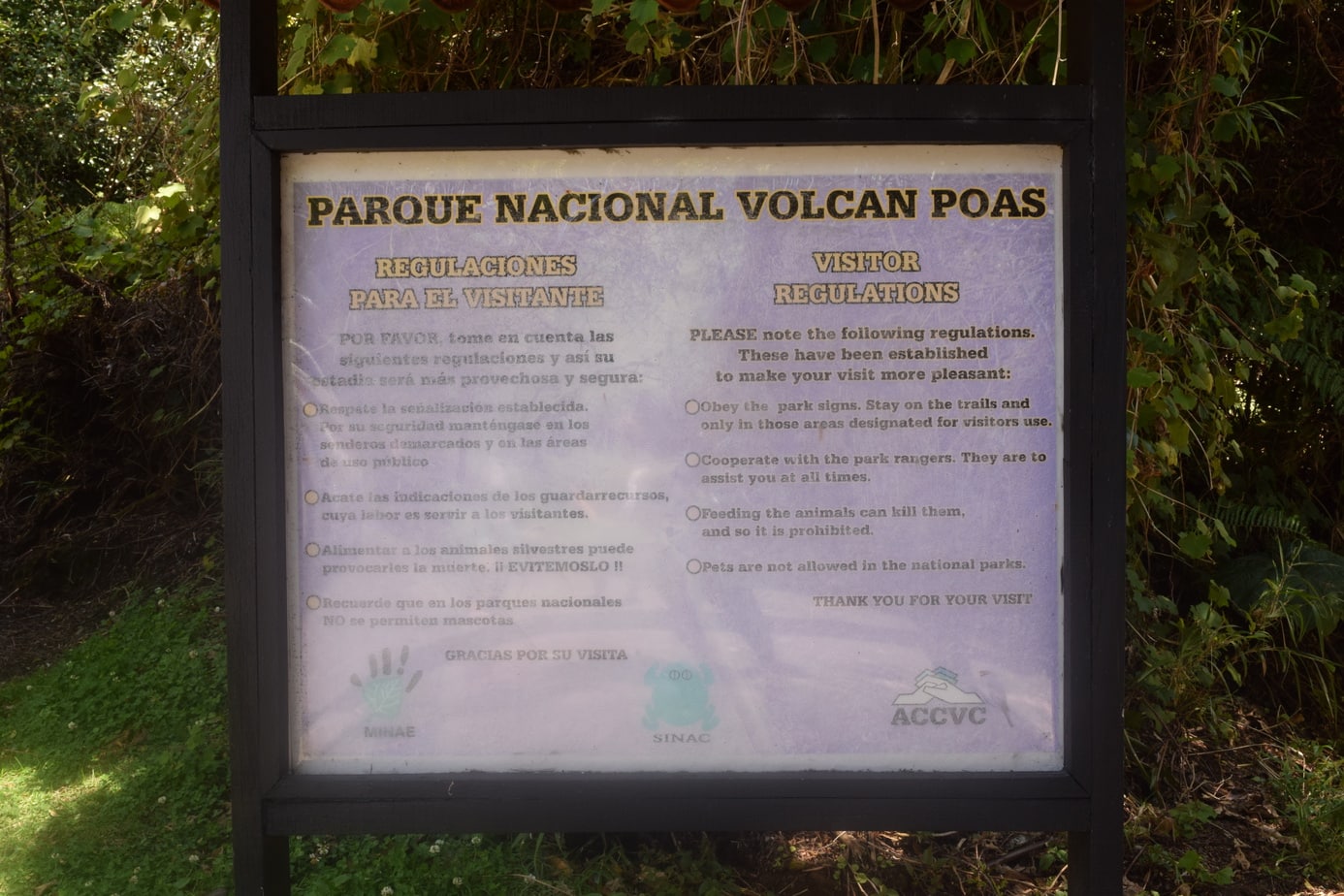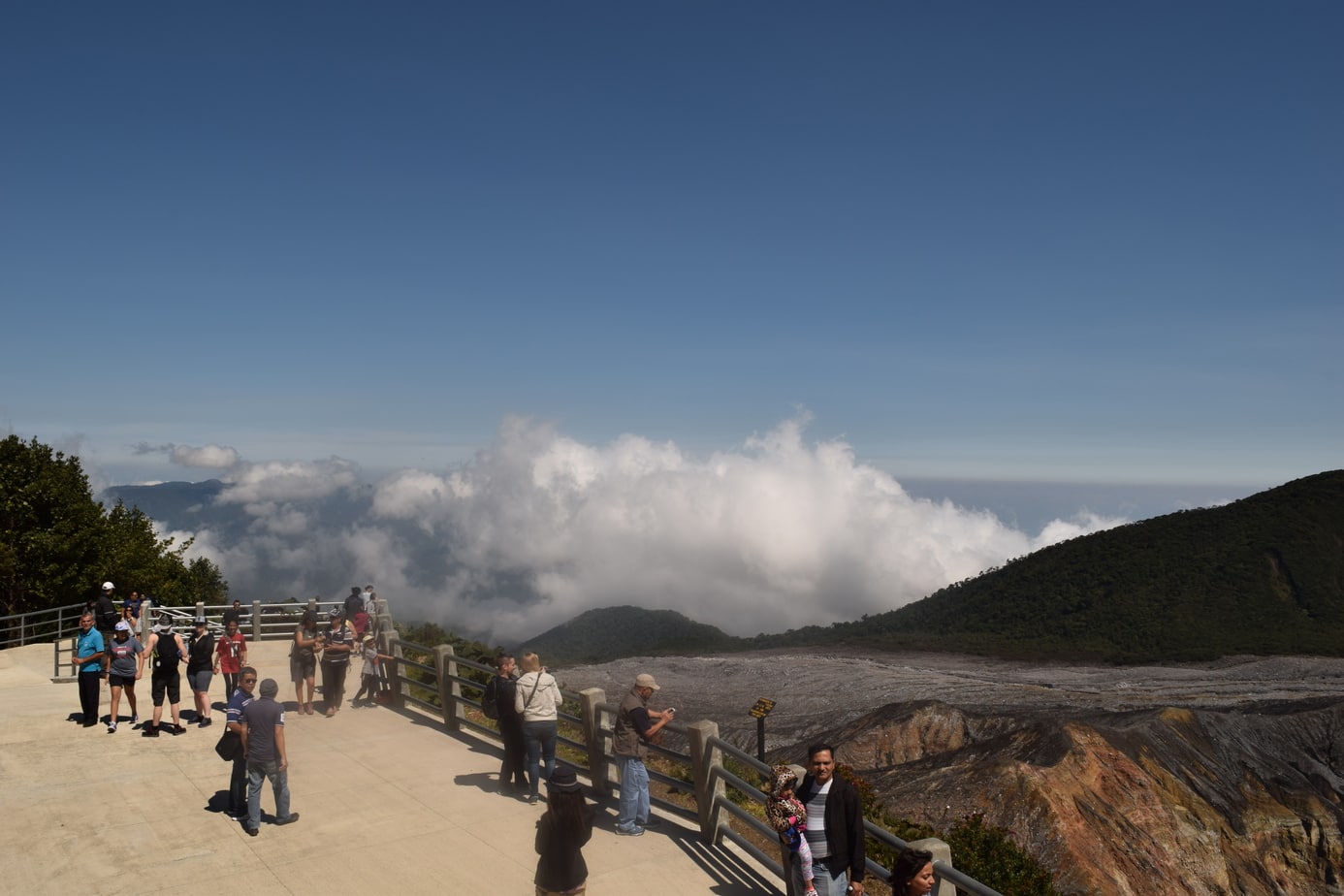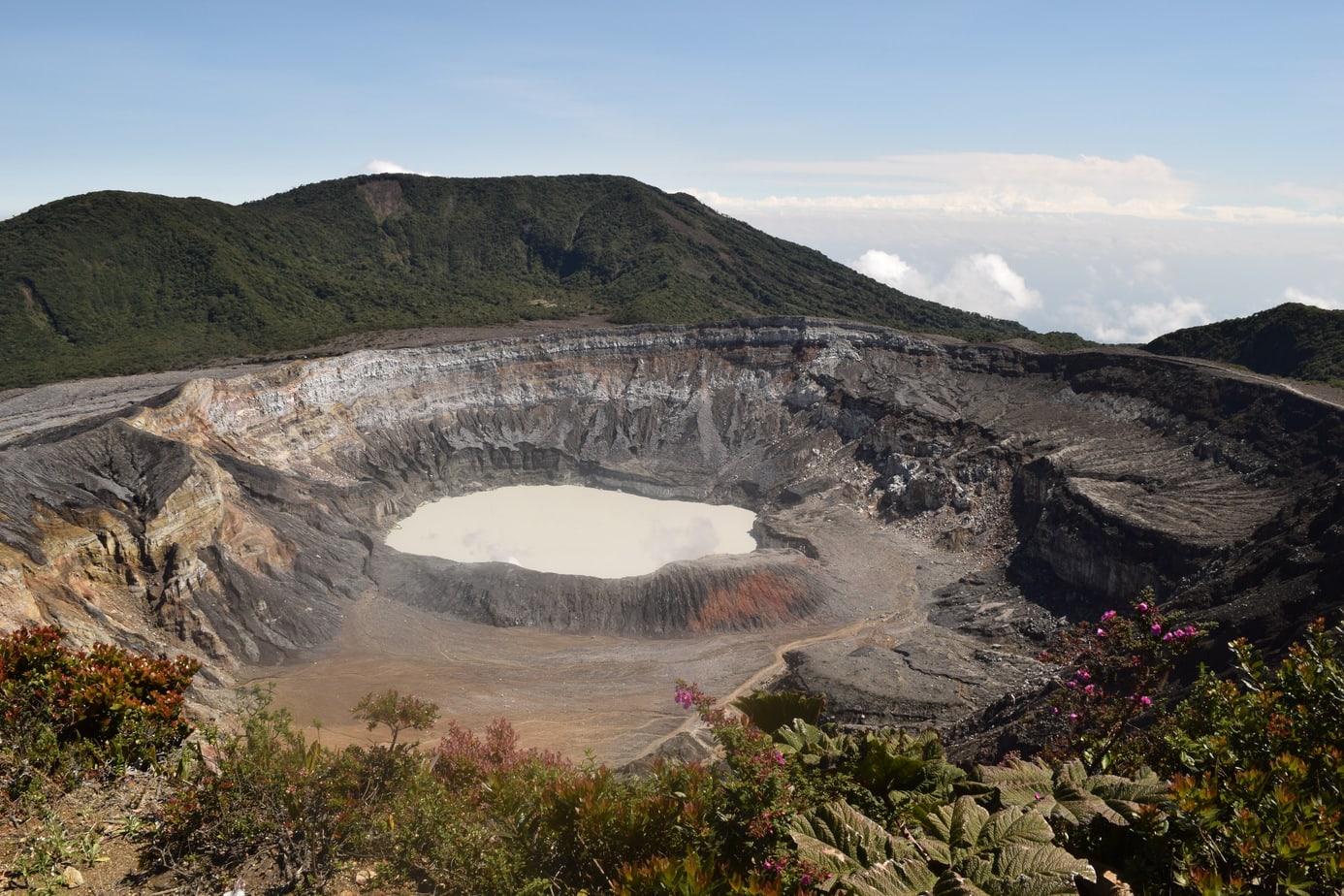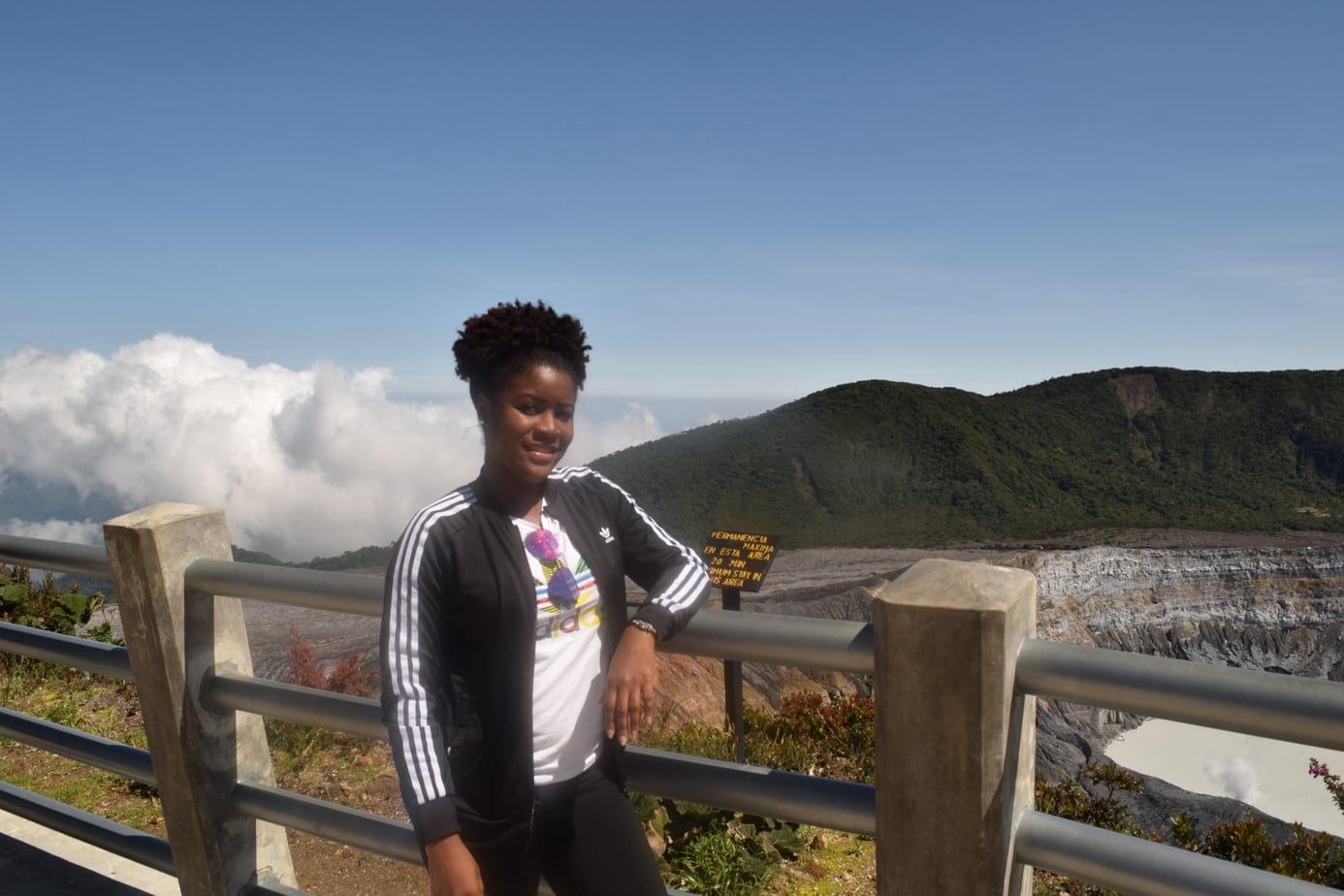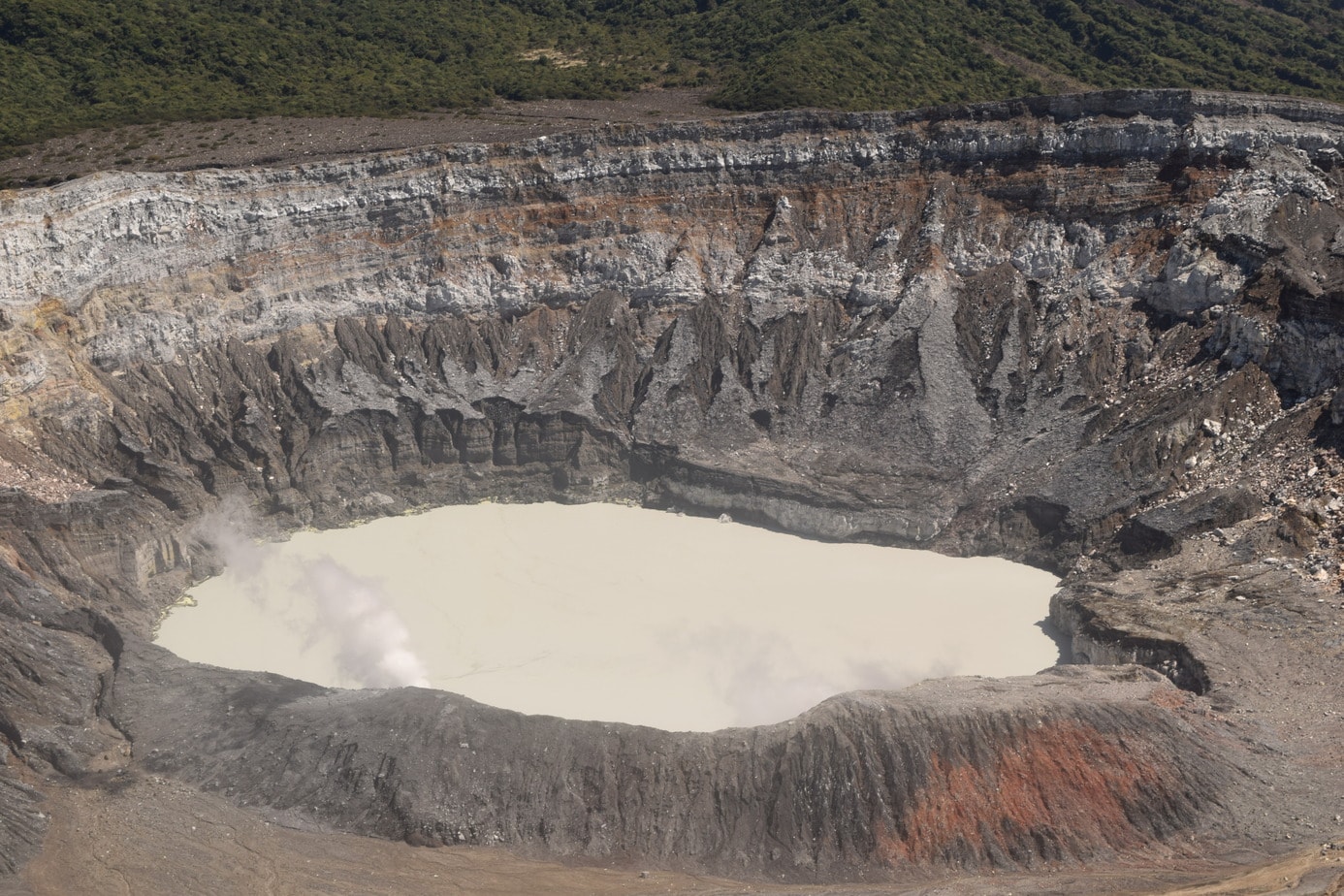 Take Pictures Of The Painted Cattle Cart
Seize the opportunity and take pictures of a painted cattle cart if you come across any especially when going countryside. On the way there some people were spotted at near the roadside standing inside a painted cattle cart having their pictures taken so I decided to do so myself. An elderly man, the owner, seemed just as delighted to see us and look on while we took photographs.  Ask nicely and you may wish to give him a tip afterwards because he didn't ask for money but it was a great way to show appreciation. Seeing cattle and colourful carts is not an everyday scenery for me so the experience was a good one.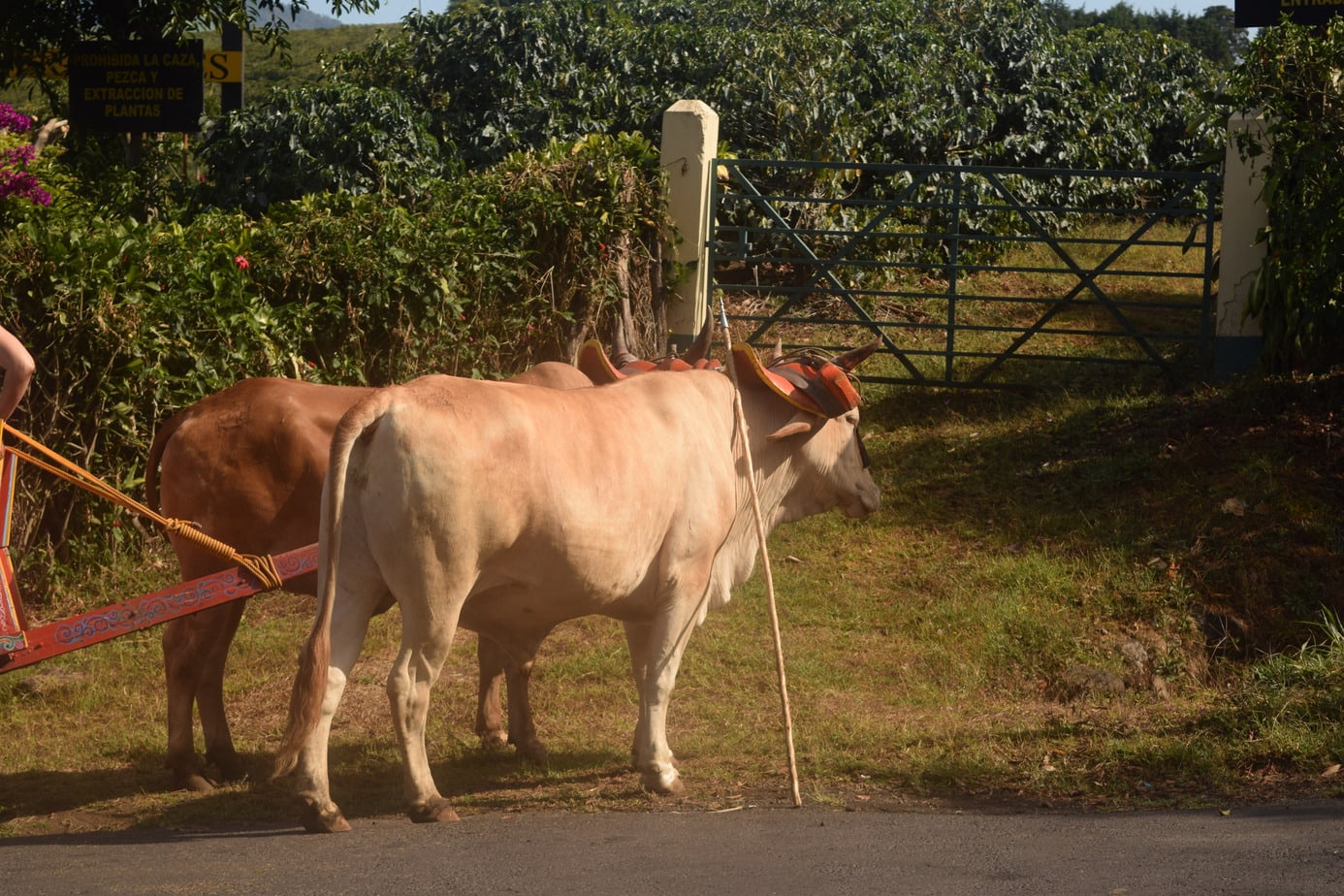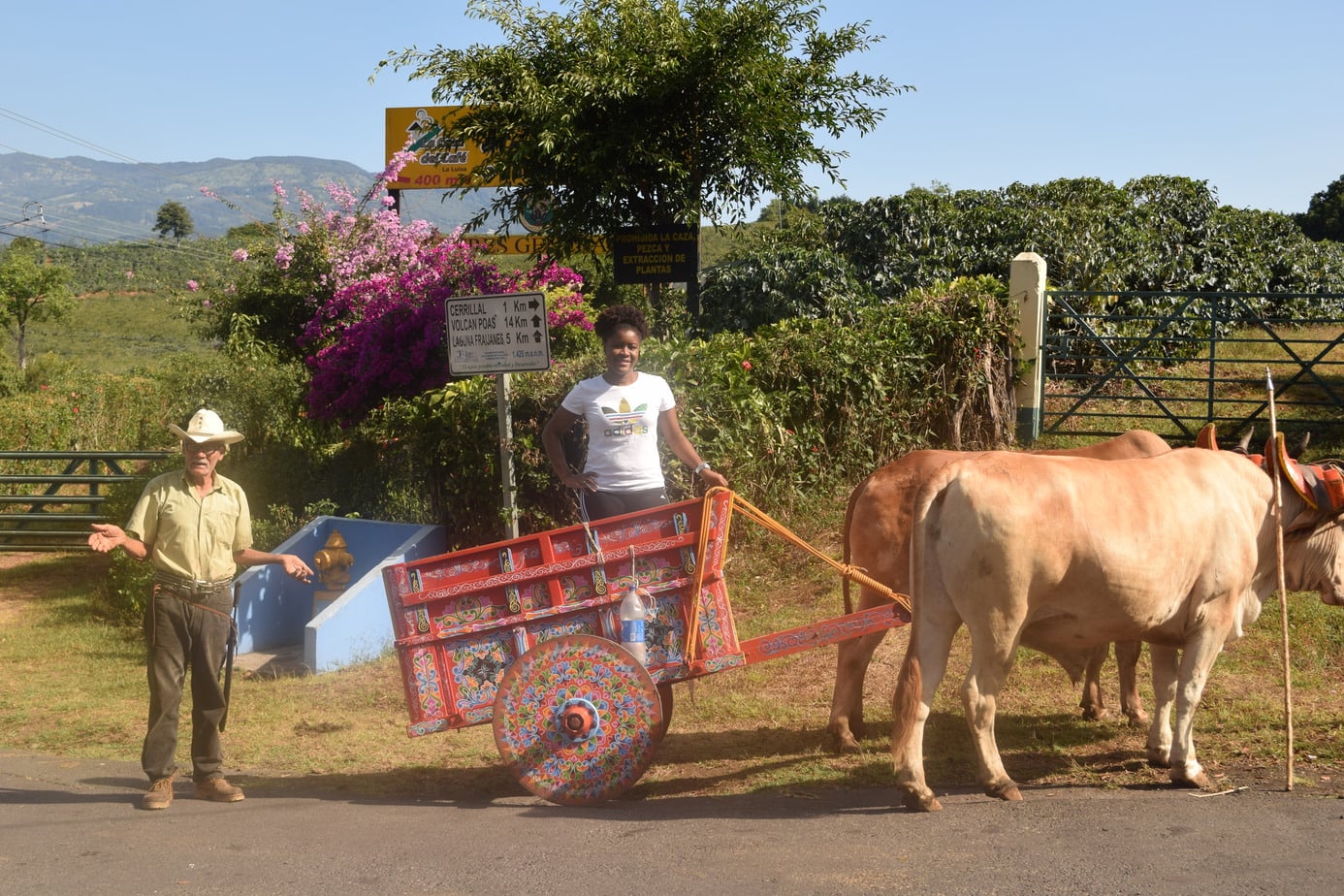 Lake Botos
Lake Botos is an inactive crater located near Poás Volcano so be sure to get some pictures there as well. The scenery of this place is so amazing that you never really want to leave until you capture every possible angle.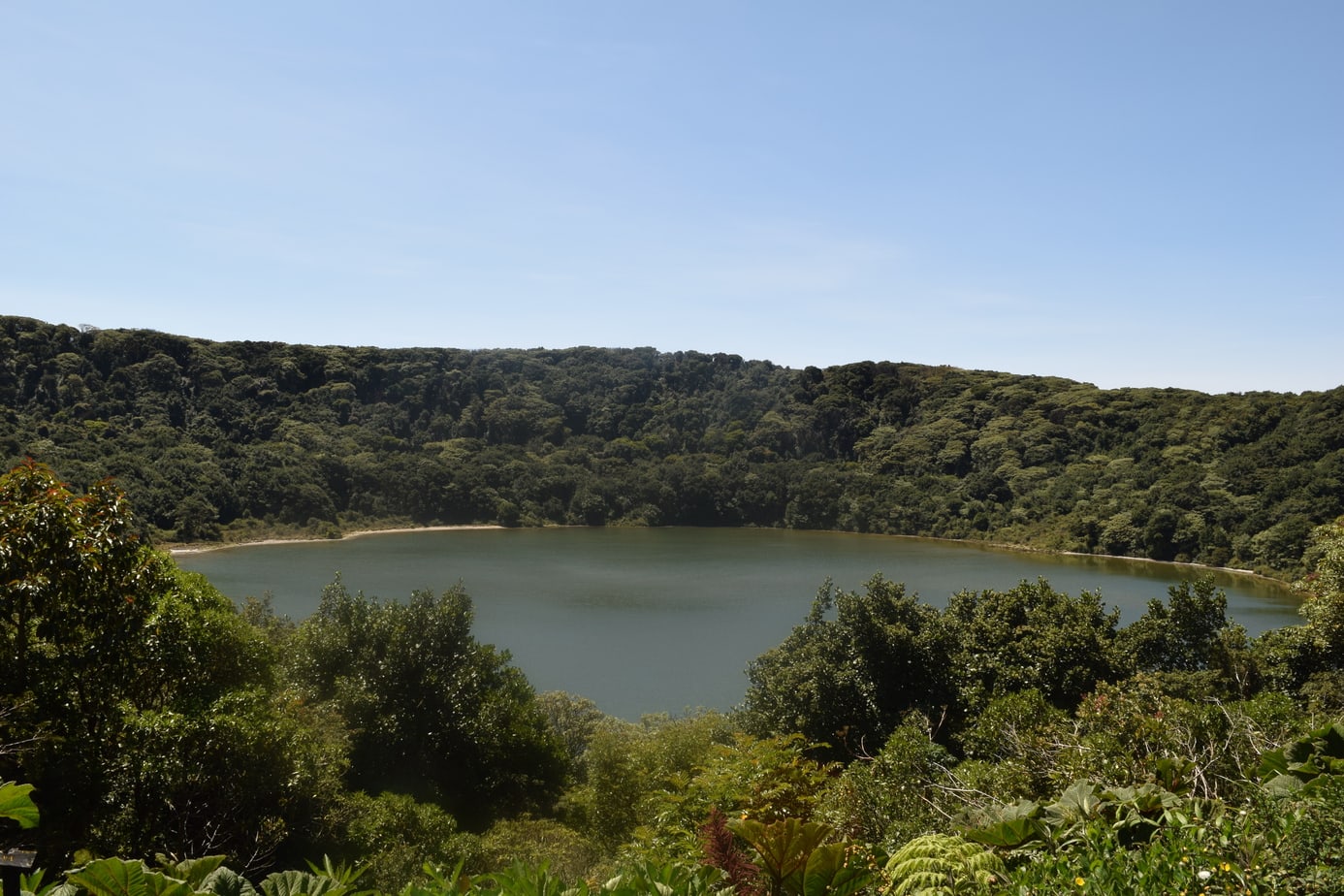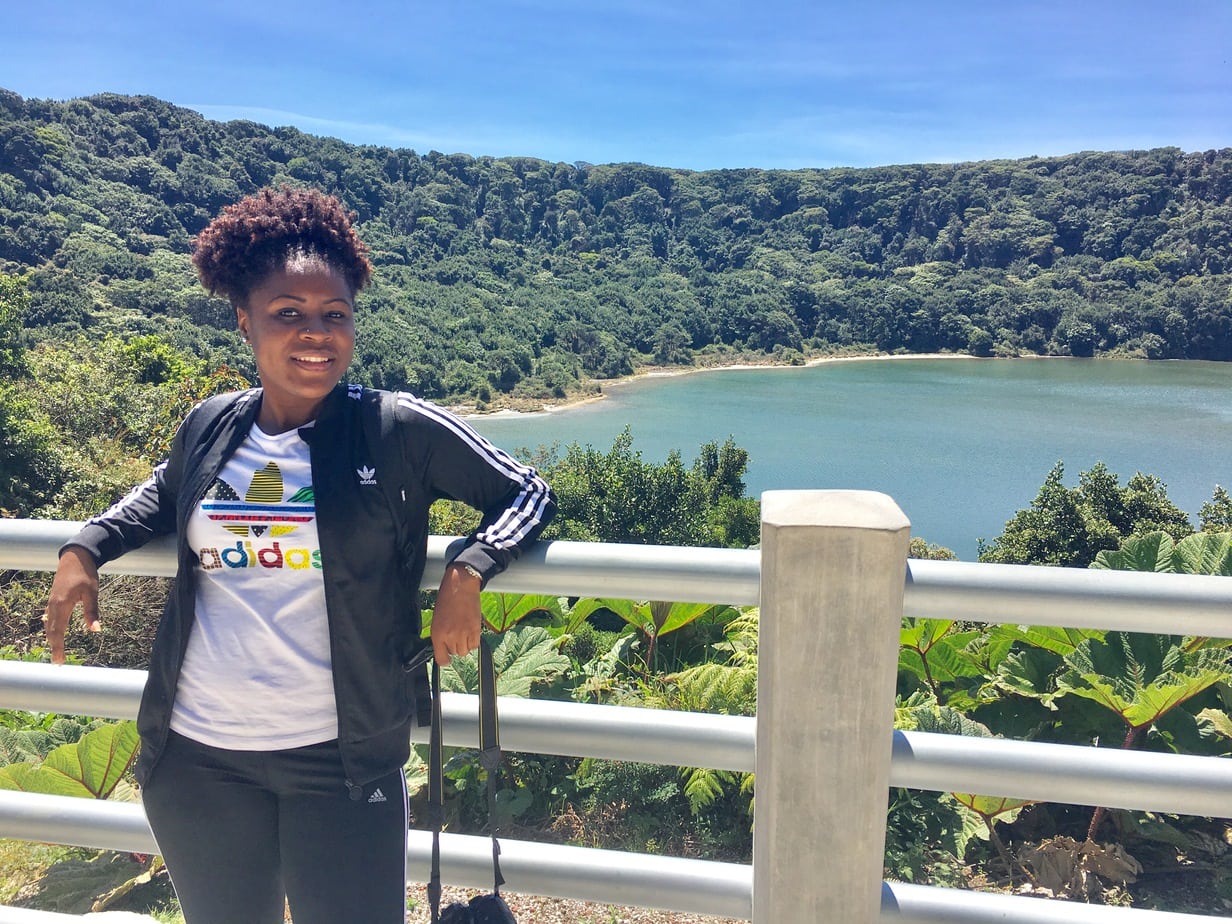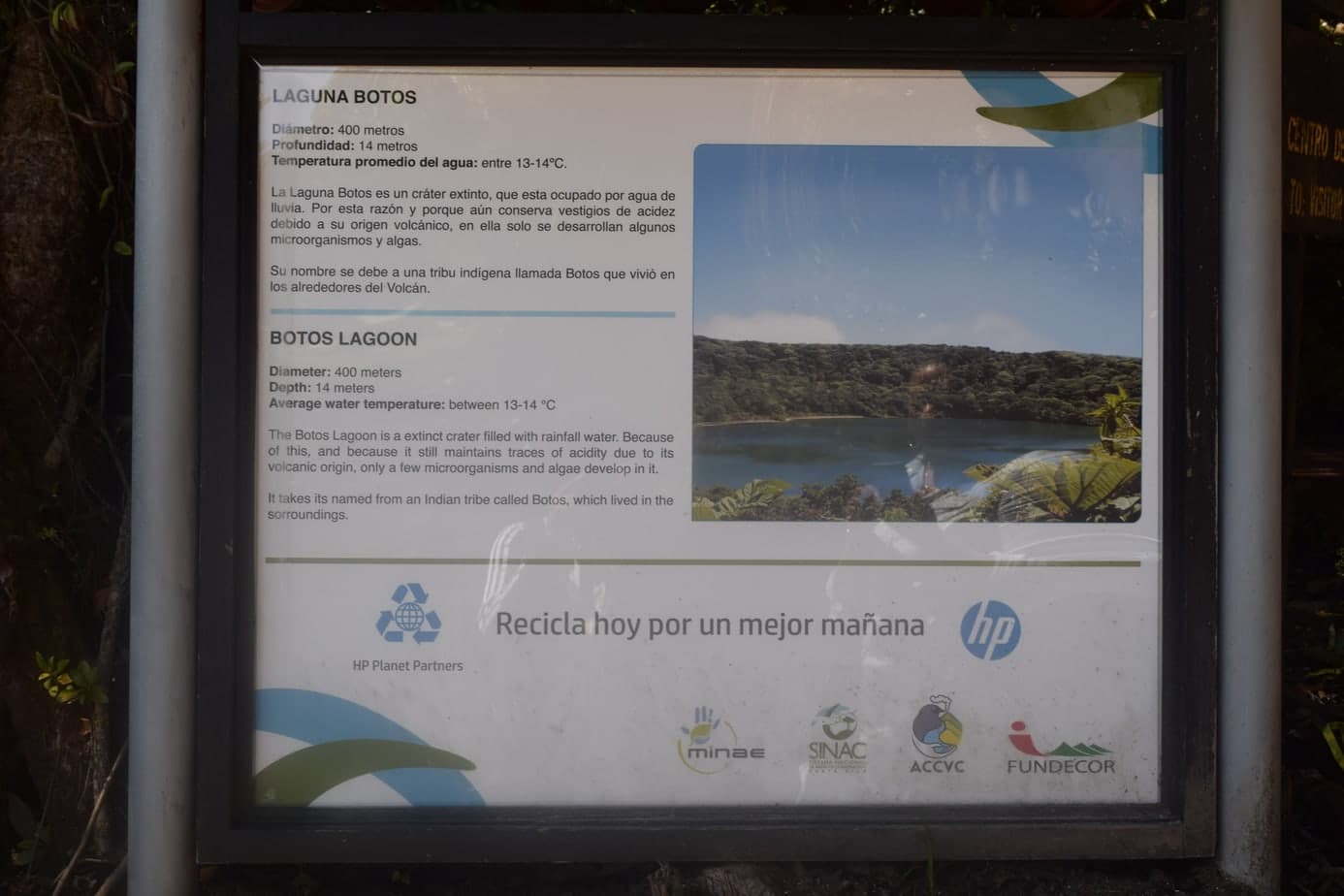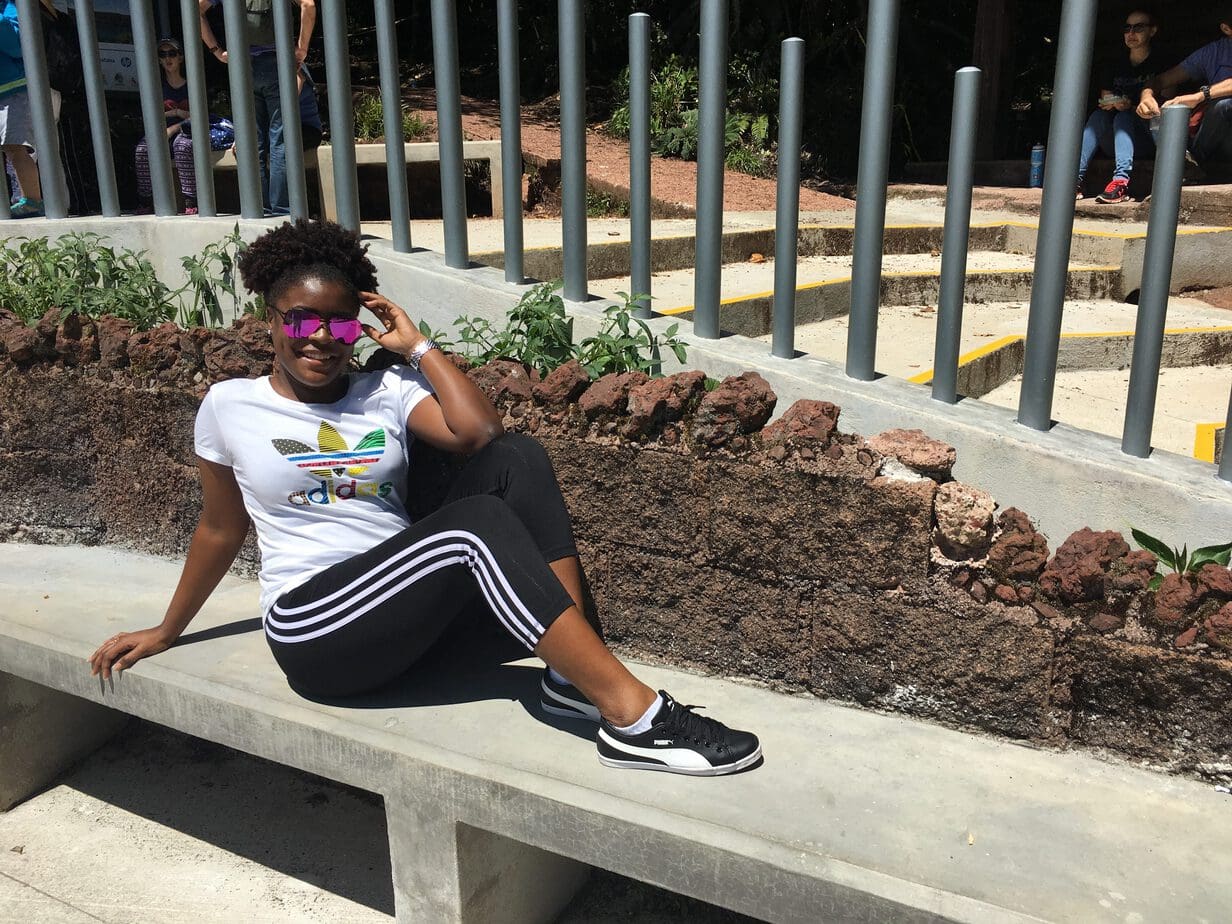 Eat At "Restaurante Mirador Del Poás"
After leaving the Poás Volcano we decided to stop at "Restaurante Mirador Del Poás" to grab a quick bite. You should definitely eat here if you are on this side of town. Delicious food, nice ambience and the owners are pleasant with foreigners. Facing the back of the restaurant is a pasture land view, which can be seen from inside the restaurant. Prices on the menu are listed in their local currency as well as at the other places that I shopped. Even though the majority of stores accepted US dollars, they gave change in the Colones.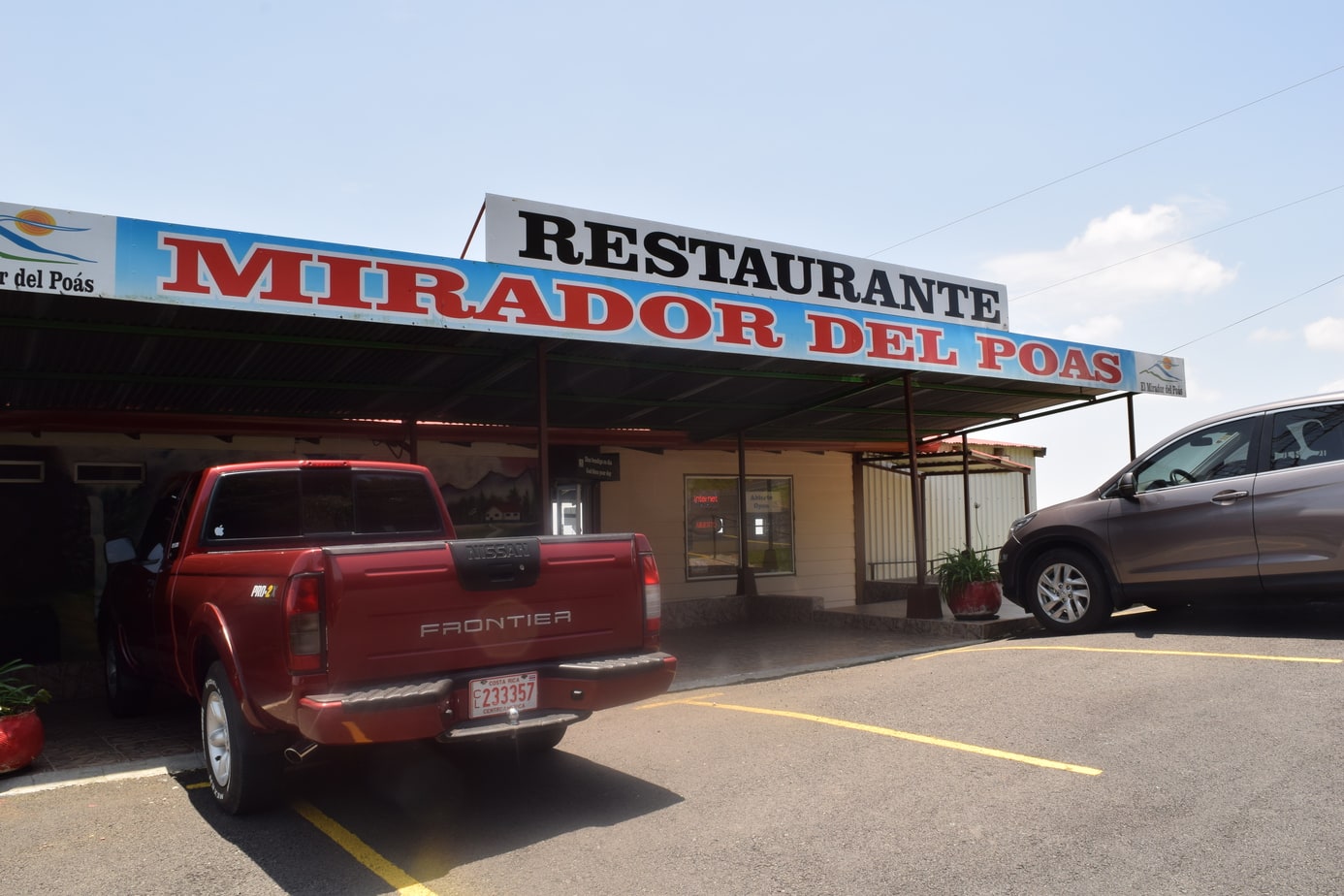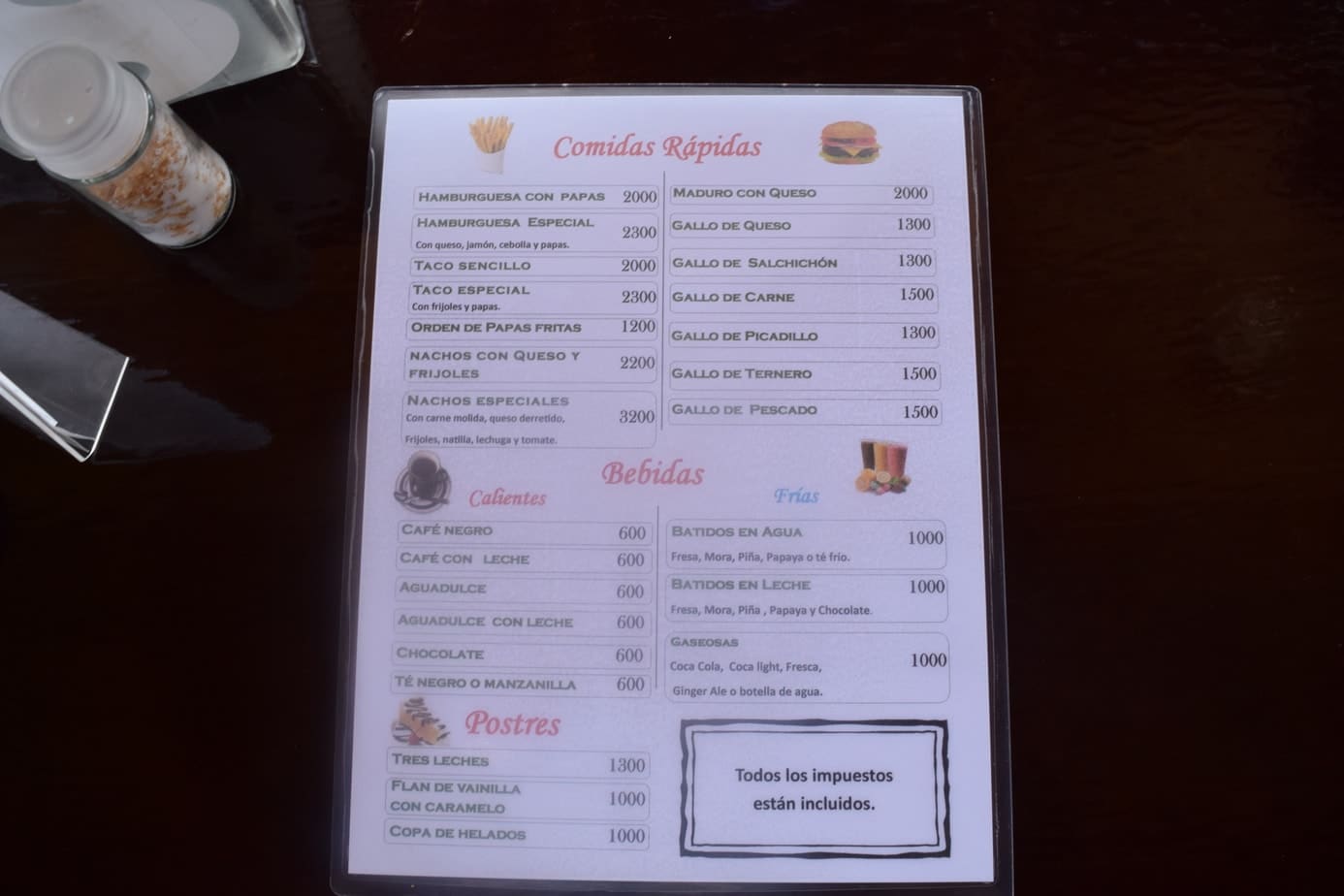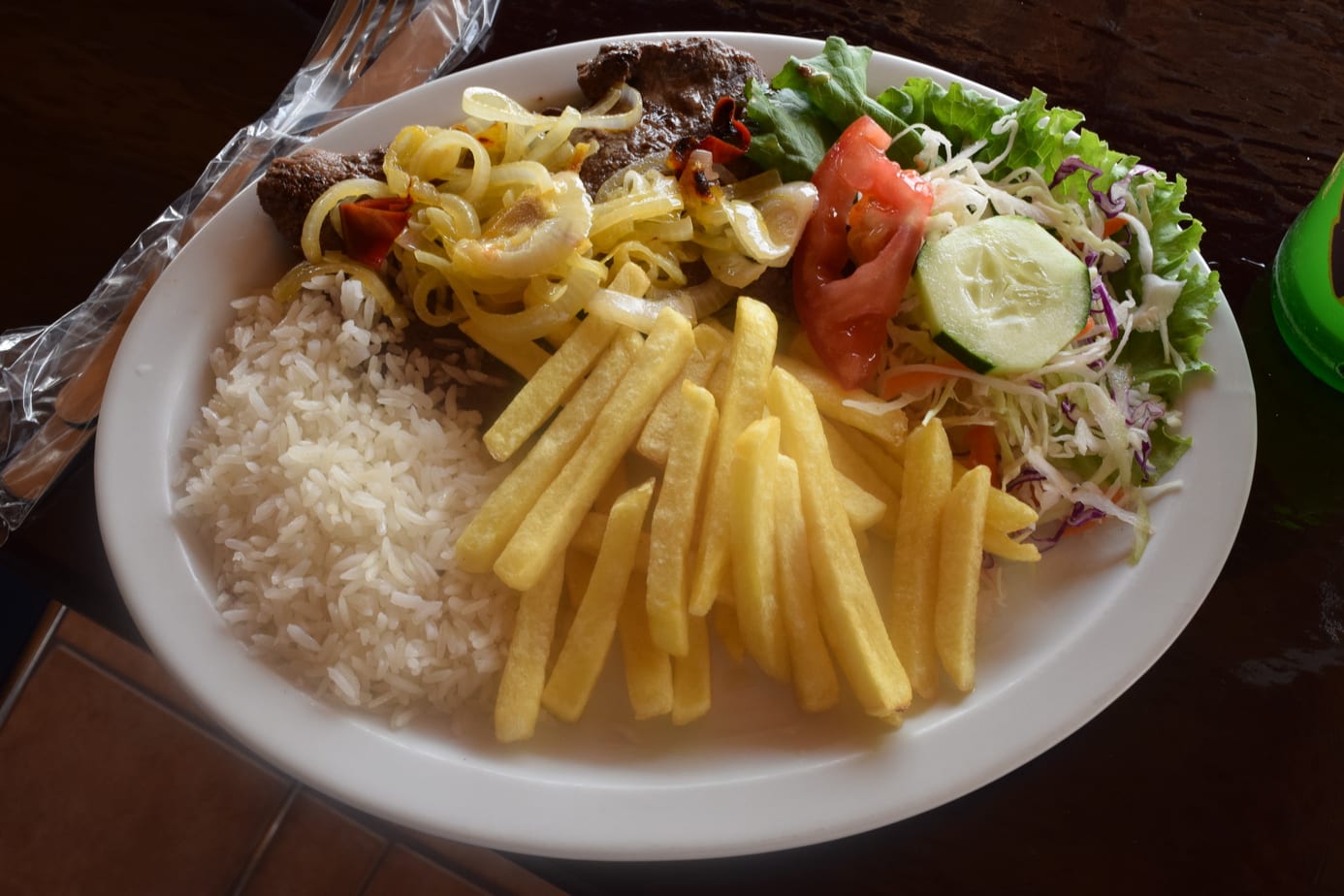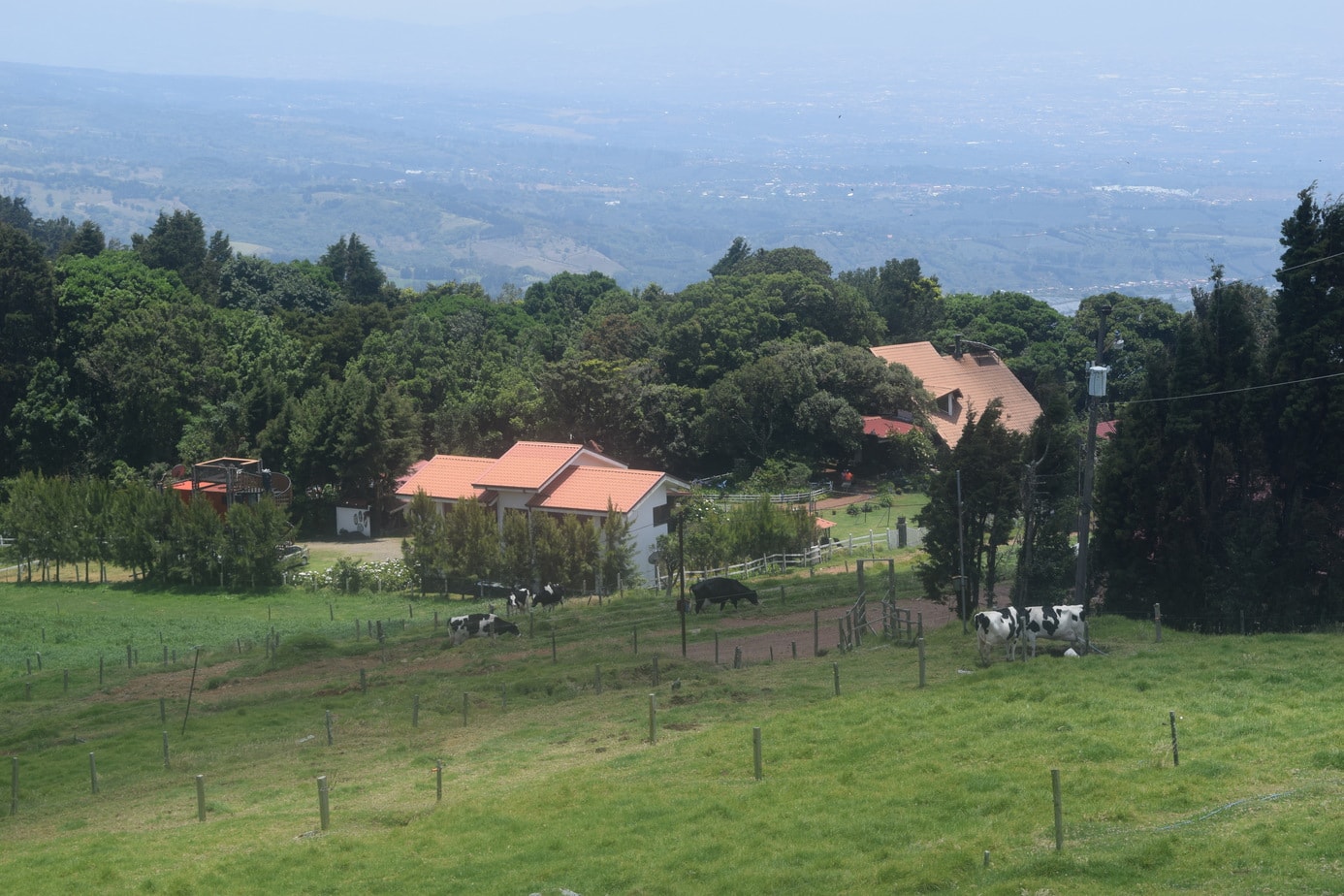 Visit Los Chorros Waterfalls, Grecia
Los Chorros Waterfalls …… Difficulty level of this hike was intense especially on the way back because it was mainly uphill. On a scale of 1-10 with ten being the most difficult, it could have been a 9. Heading towards the waterfall was mainly downhill so that was easy but I struggled on the way back up. My suggestion is, if you have to visit here go early because there are usually a lot of people.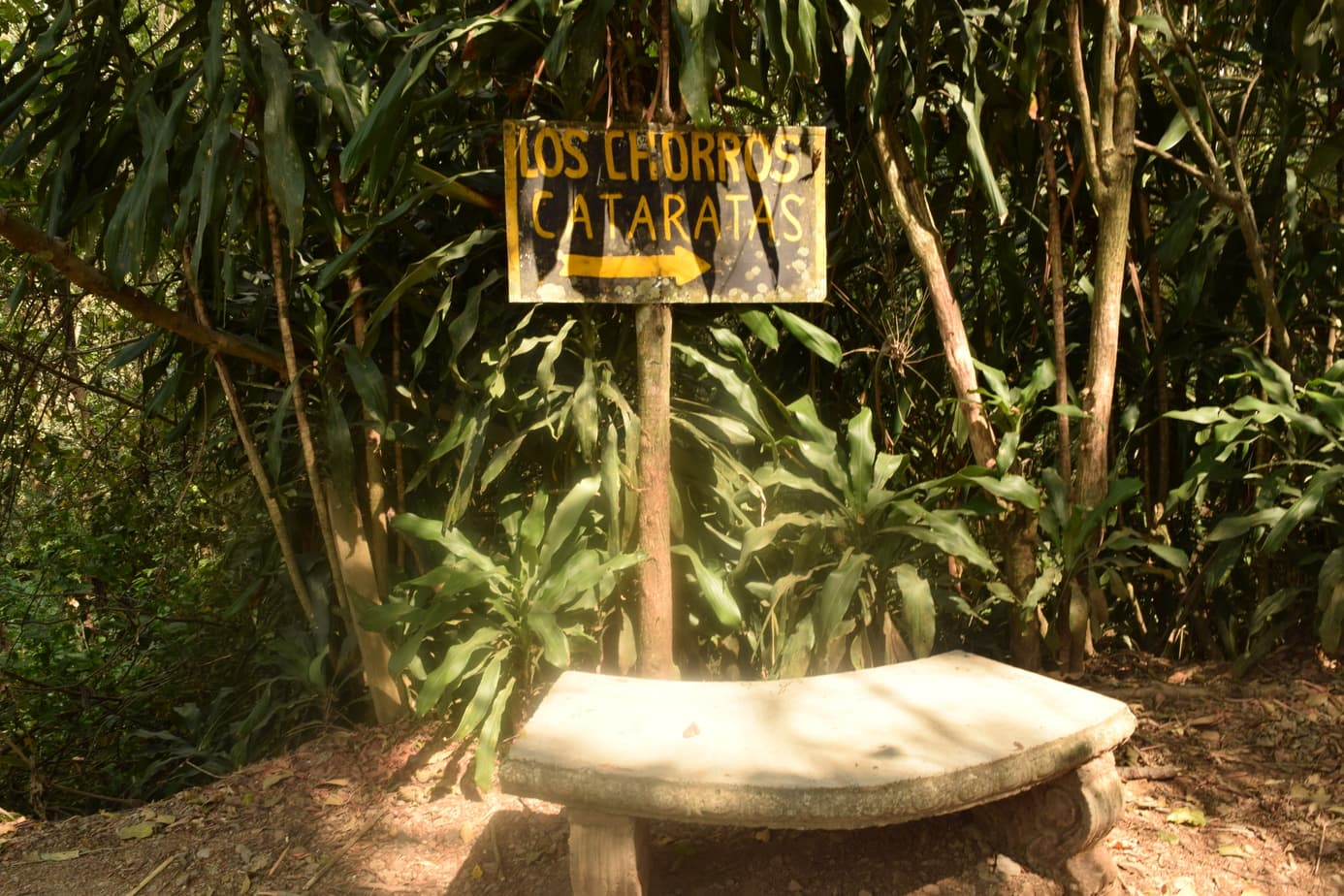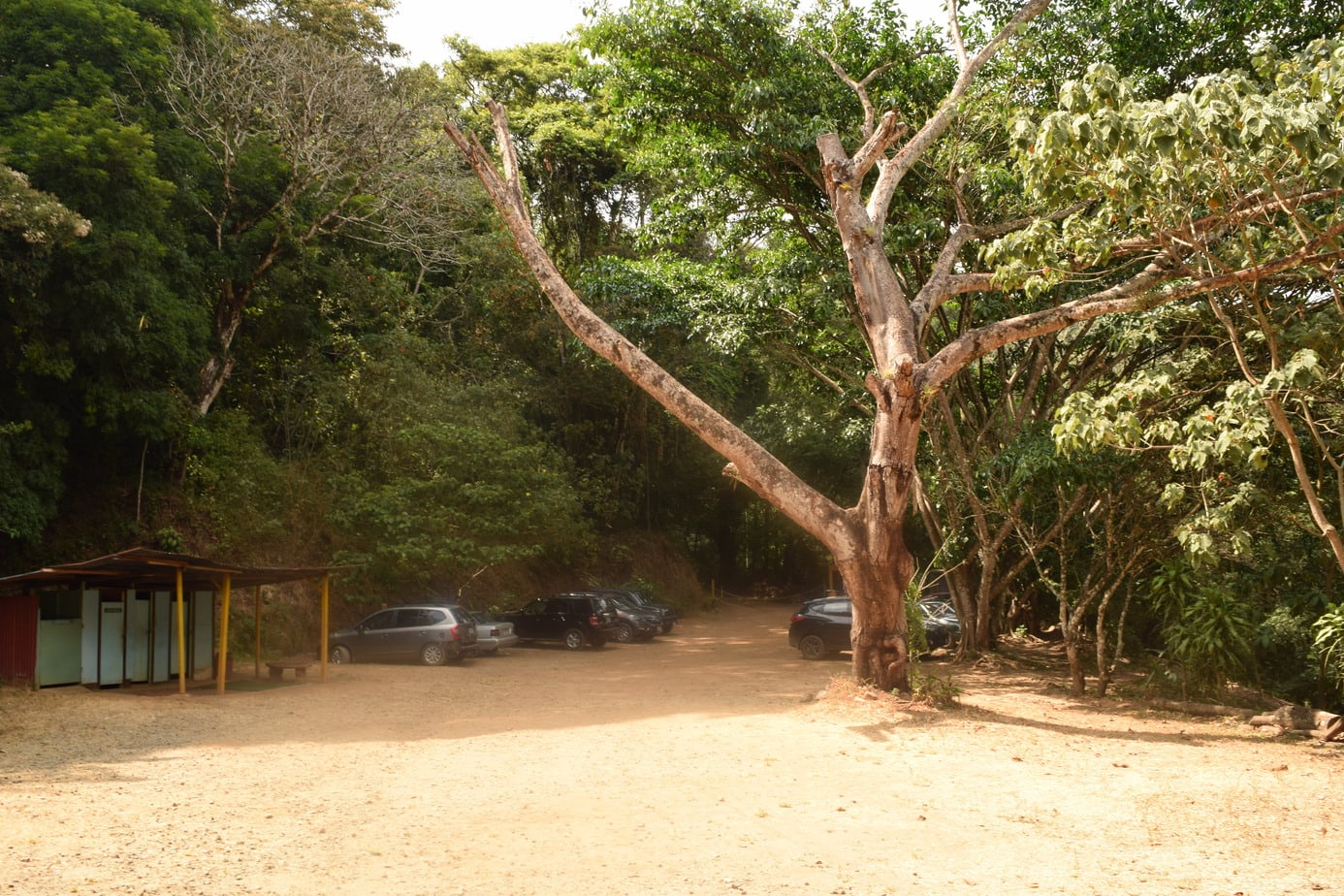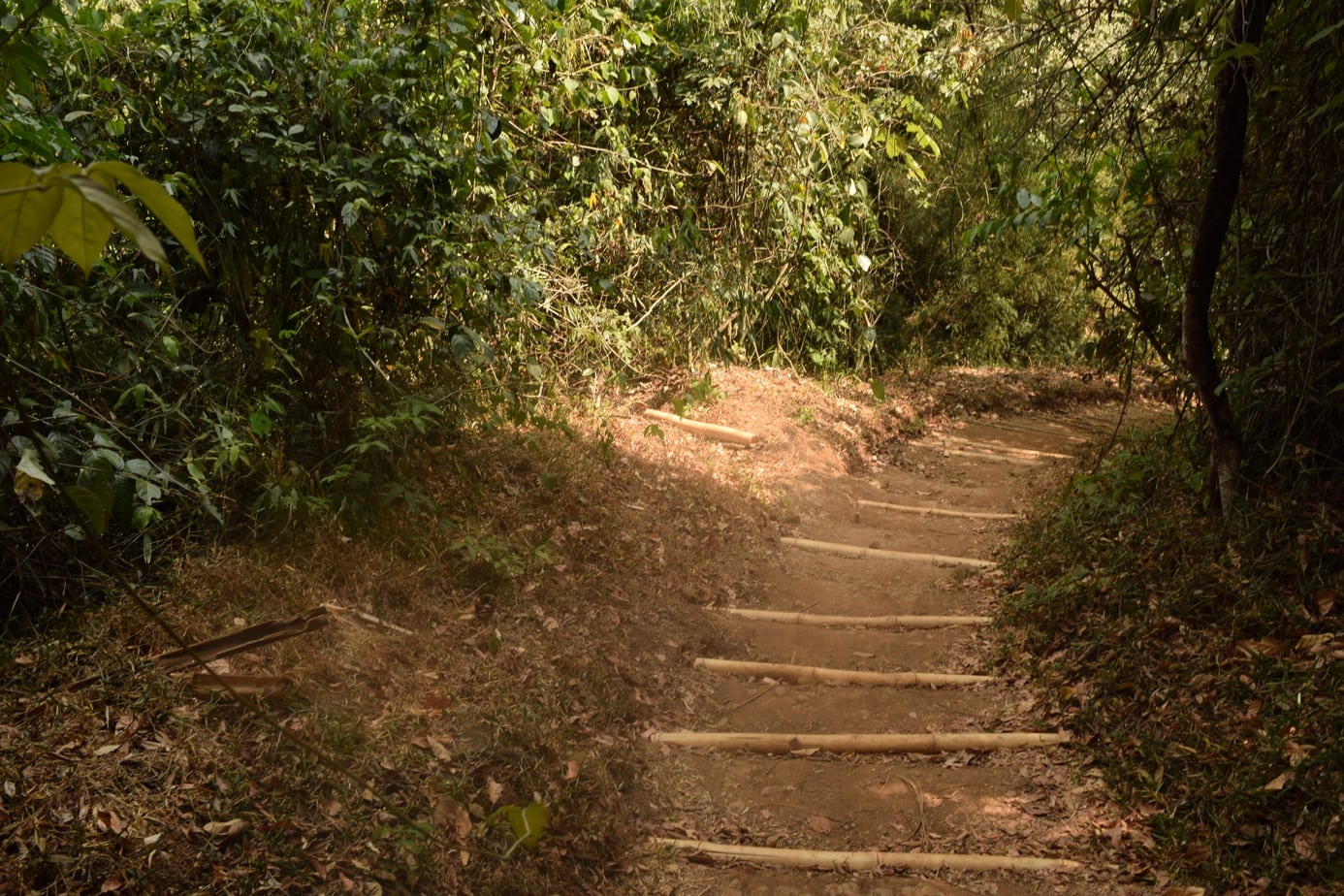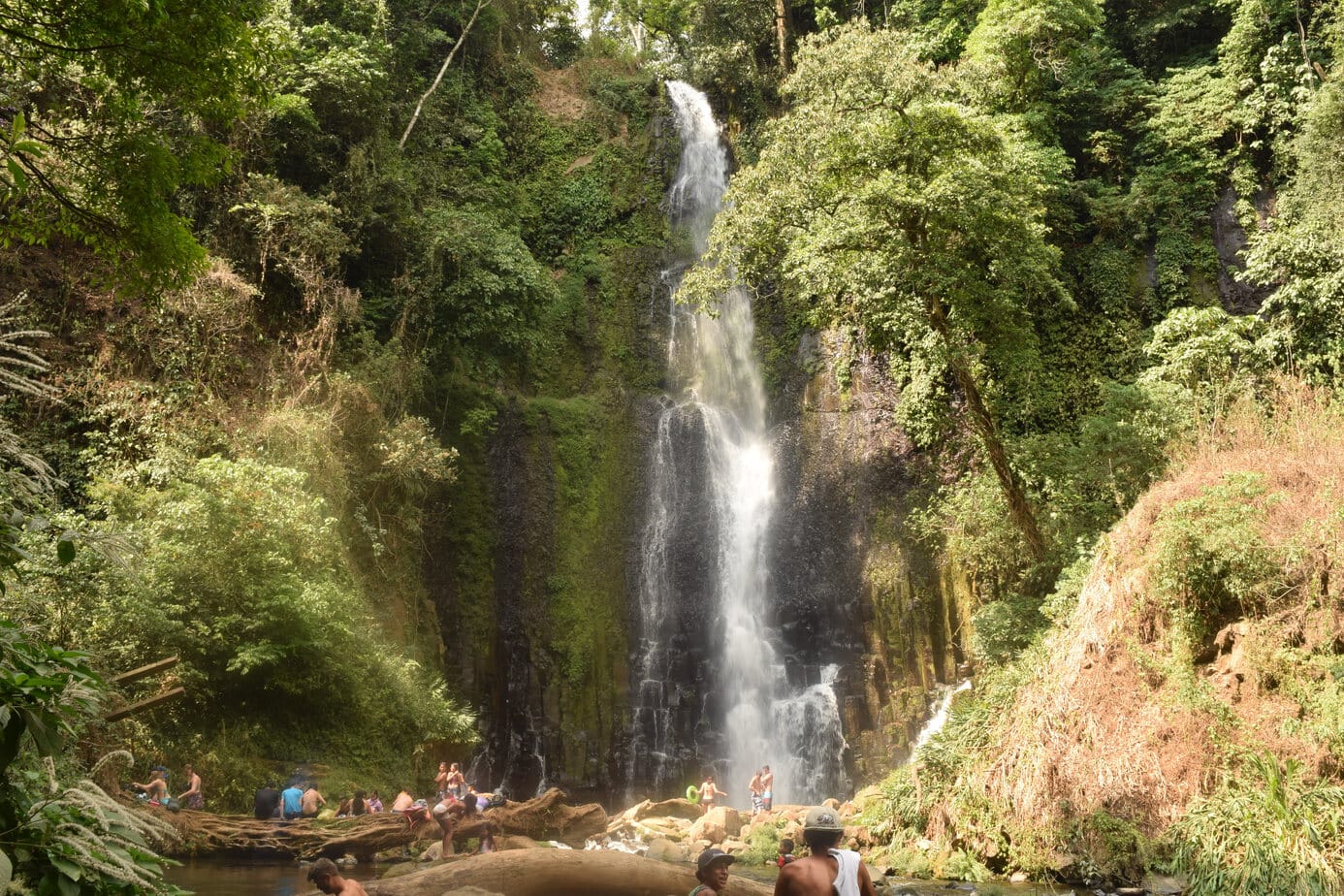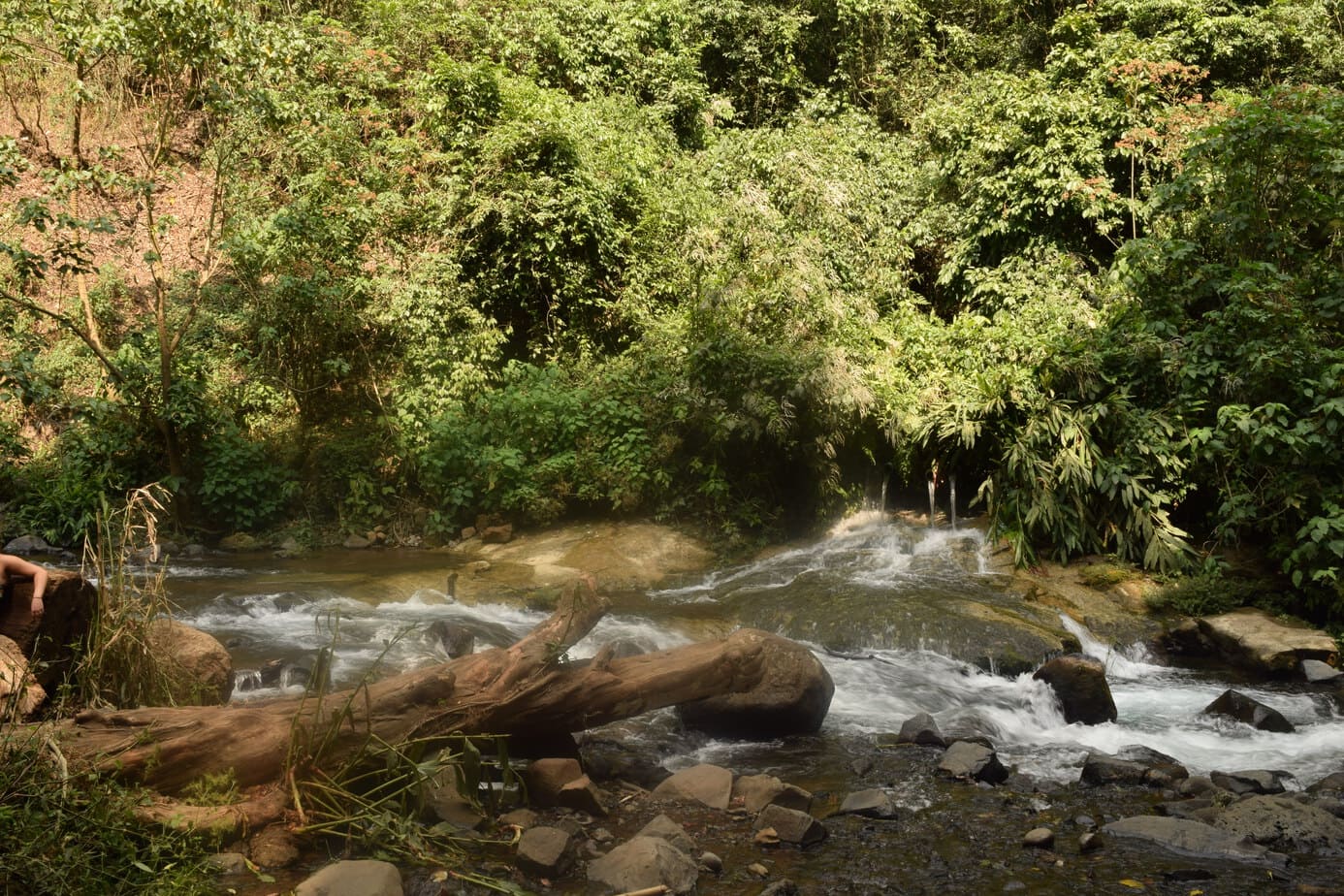 Go Downtown Costa Rica
Take a moment to stop out or drive through the city. San Jose is not a very modern city but there are a few spots you can sight see and there are lots of souvenir shops.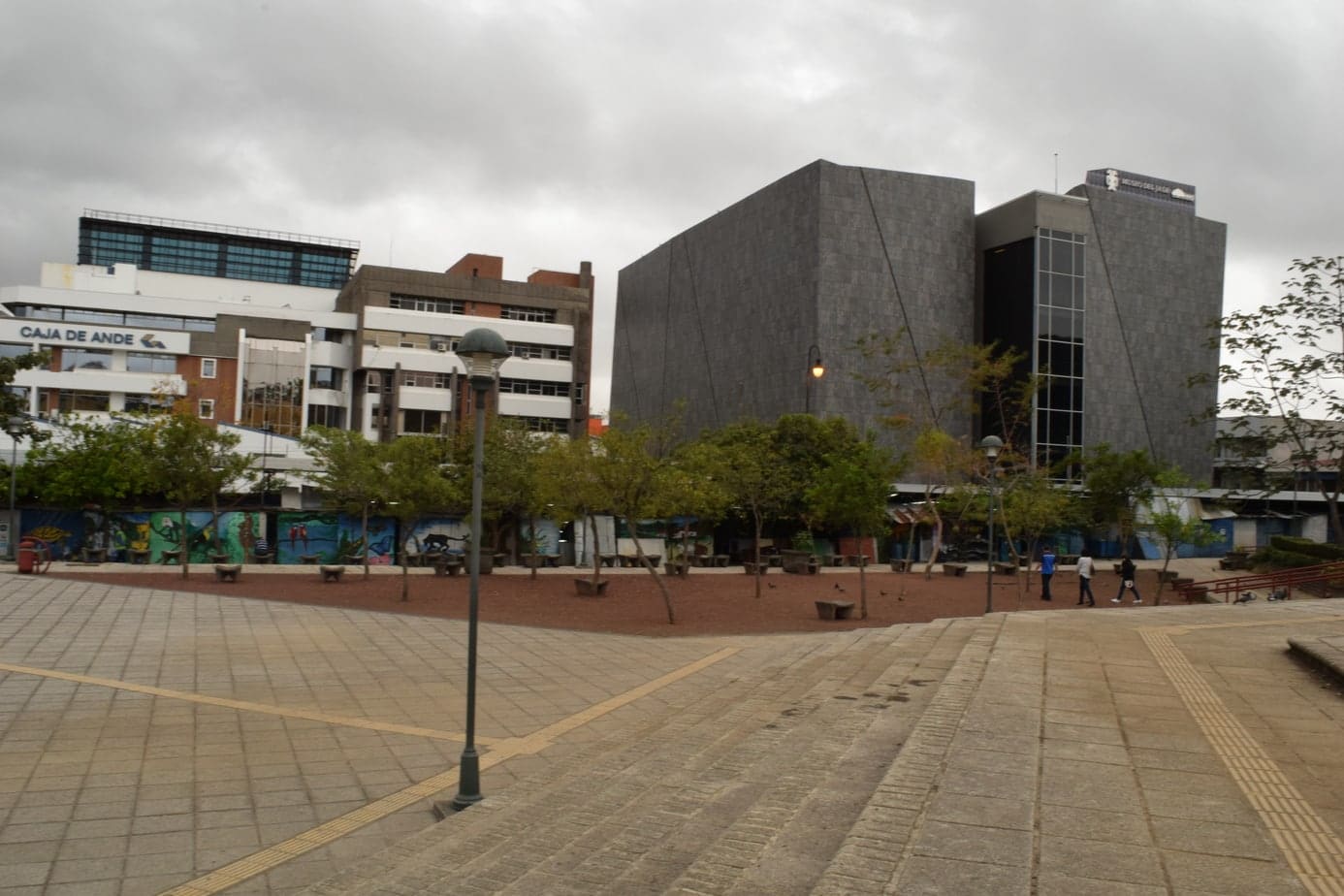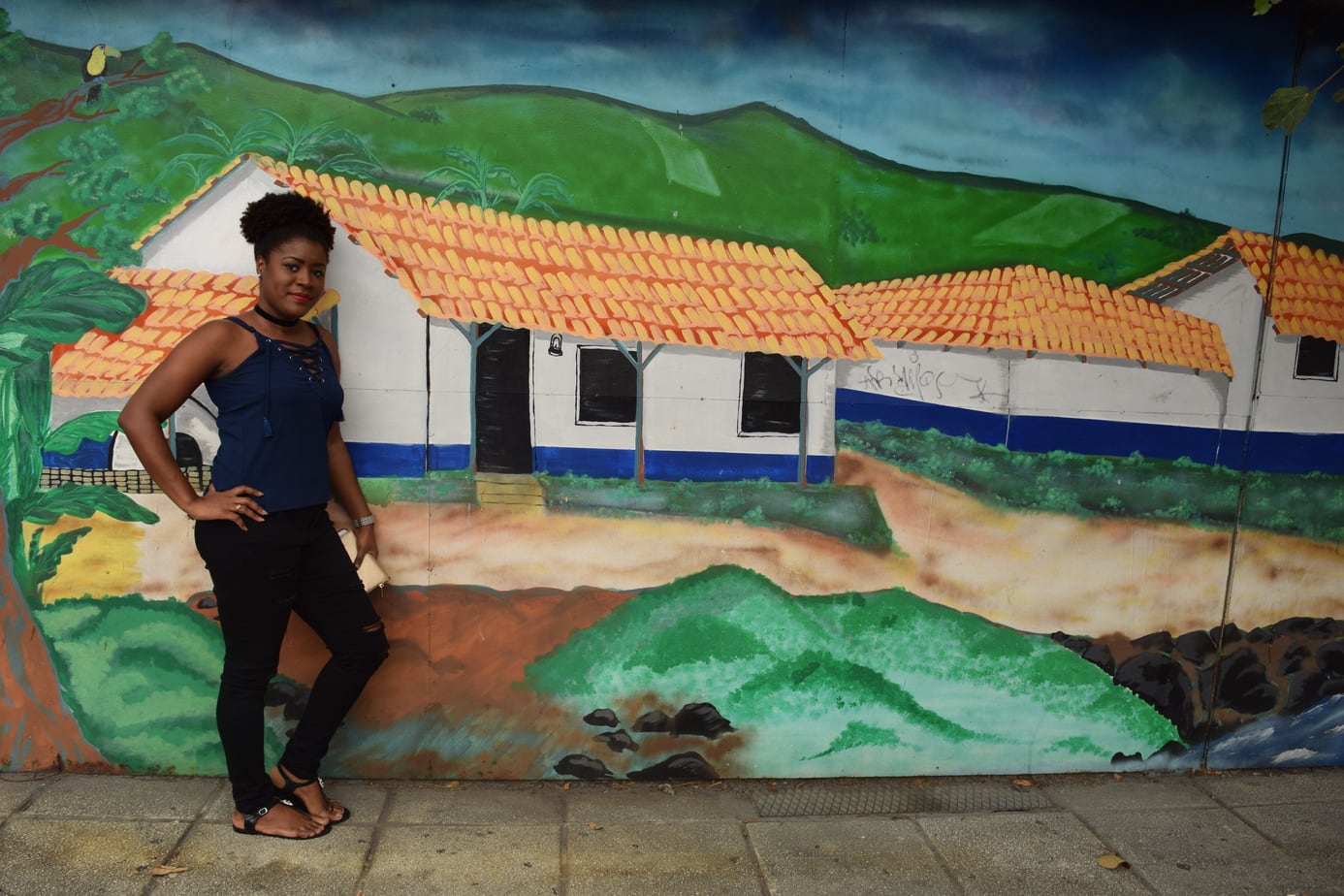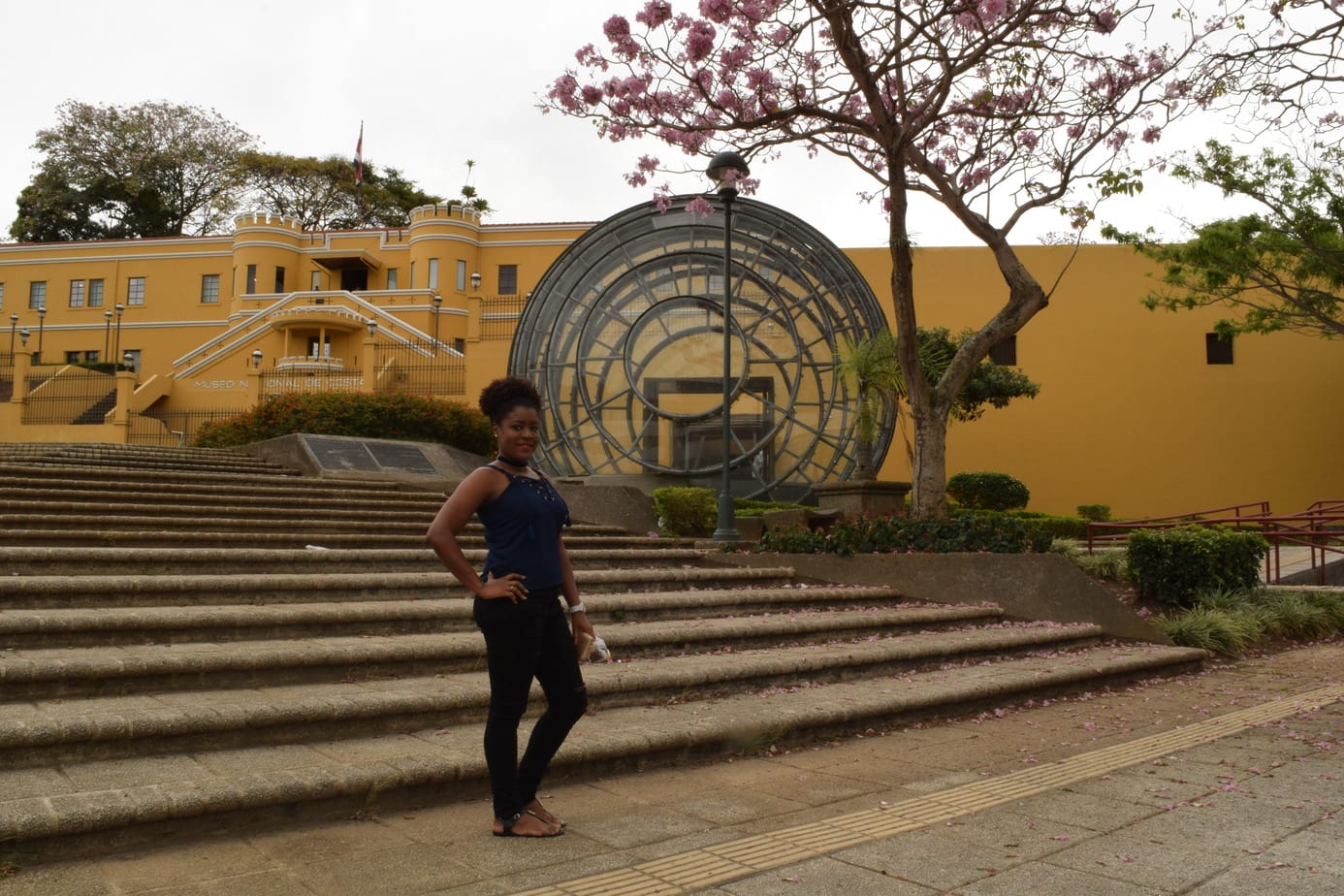 Read Next: Top 5 Things To Do In Trinidad and Tobago
Save
Save
Save
Save
Save
Save
Save
Save
Save
Save
Save
Save
Save
Save
Save
Save
Save
Save
Save
Save
Save
Save
Save
Save
Save
0