Last Updated on July 24, 2020 by Shevy
15 Knit Sweaters You Need To Get This Fall
Knit sweaters are by far my favourite type of sweaters and what makes them even cooler is their versatility. They can be paired with jeans, skirts, leggings, leather pants etc. Options are endless when it comes to styling them as they can be used for layering over your clothing or on its own.
You can also wear them for various occasions such as to work or going out, without looking under-dressed. At the end of this post I'm sharing 15 different knit sweaters you need, to give you some fall fashion inspiration.
Related: A Look That Can Transition From Day To Night

This post contains affiliate links
My Personal Style
I personally like the oversized cropped ones because they match my style and I can wear them off the shoulder. Additionally they are comfortable, light weight, and breathable which makes them suitable for the cooler temperatures. A pair of jeans was the best option because I felt it looked best with the sweater.
Related: Unexpected Cute Fit From This High Low Dress
Pink Sweater
Sweaters are easy to style and comes in almost every possible colour that exists. They come in various colours, textures and styles for different personalities as well. While shopping at Forever21 I got this pink cropped one that I am wearing and it was the colour that first caught my attention. Also the material is so soft I couldn't resist buying it and it was affordable. Click here to see how I wore my mint green one.
Colour-blocked Heels
These colour-blocked heels are from Stradivarius and I have been itching to wear them for a while now. At the time of purchase, I didn't have an outfit to go with it but it was on sale. Although its not exactly the outfit I had in mind either, I thought it worked out nicely.
Related: How To Wear Your Sweater This Autumn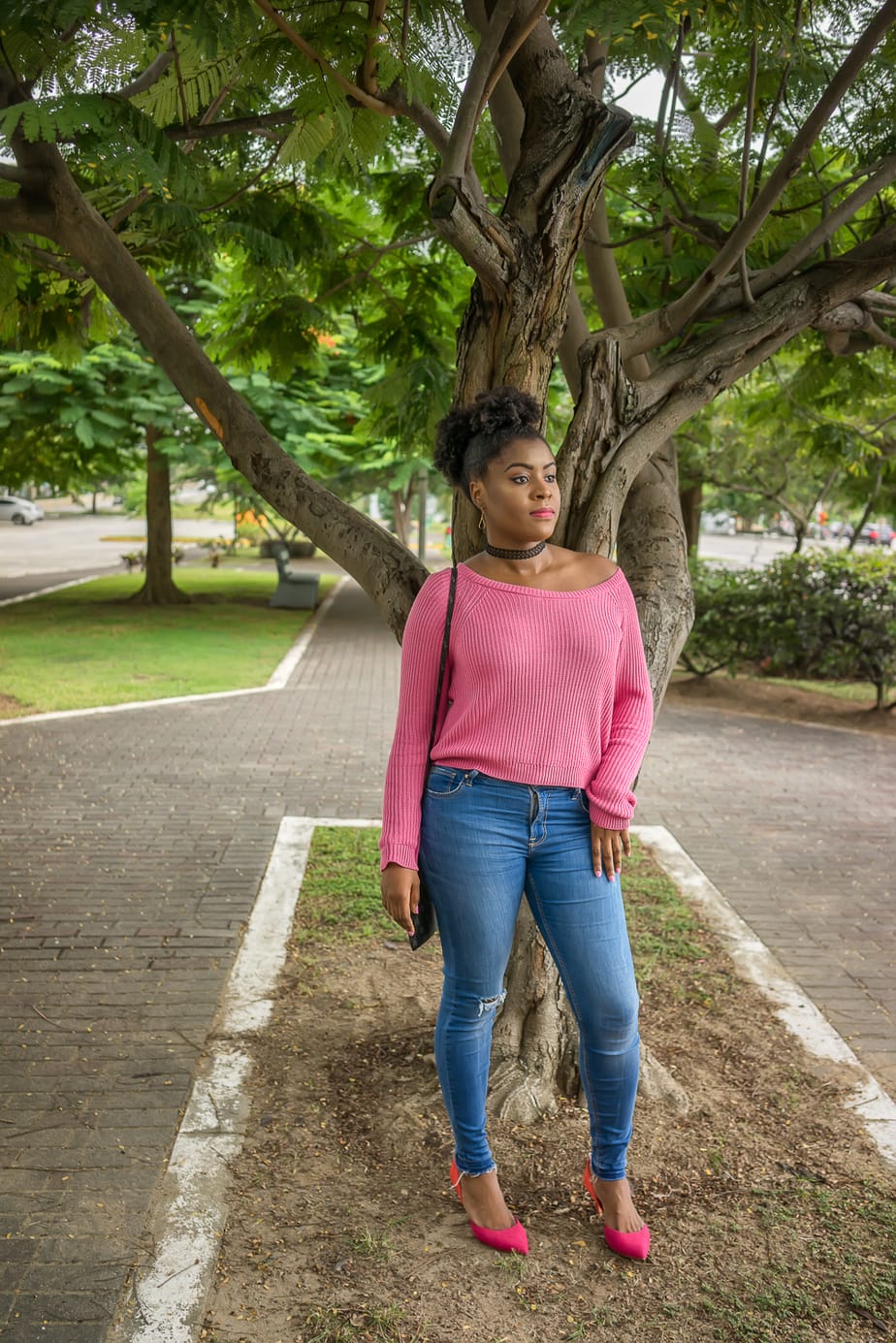 Outfit Details:
My Sweater: Forever21
Jeans: Bershka
Shoes: Stradivarius
What are your favourite type of sweaters to wear? Let me know in the comment section.
What are your favourite type of sweaters to wear? Let me know in the comment section.What are your favourite type of sweaters to wear? Let me know in the comment section.Save
Save
Save
Save
Save
Save
1