Casco Viejo
Casco Viejo also known as "the old city" used to be Panama's main city center. It is now a main tourist attraction. If you are in Panama City on business or vacation, you need to visit Casco Viejo.  There are some art museums & galleries, old buildings, Catholic Churches, souvenir shops and other monuments.
The roads there are very narrow and not the typical pitch-paved ones but rather they are made out of red interlocking bricks. An example is shown in the picture below. You need to be careful that you are not walking in the roadway when visiting here.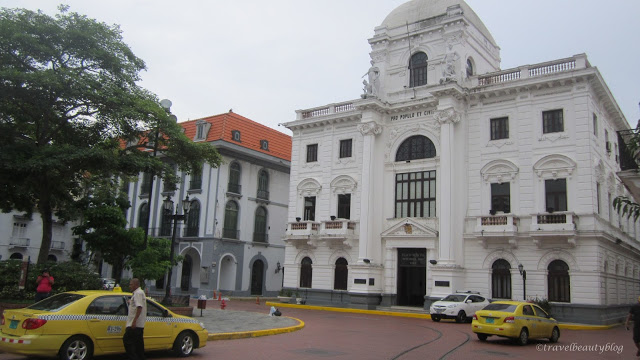 You may find a lot of English speakers in this area due to it being a center of attraction for tourists. There are countless souvenir shops located throughout the town. Also there is a designated area where street vendors sell their handcrafts as well.