Casco Viejo
The roads there are very narrow and not the typical pitch-paved ones but rather they are made out of red interlocking bricks. An example is shown in the picture below. You need to be careful that you are not walking in the roadway when visiting here.
You may find a lot of English speakers in this area due to it being a center of attraction for tourists. There are countless souvenir shops located throughout the town. Also there is a designated area where street vendors sell their handcrafts as well.
Yellow taxis can be seen out and about:
 Feeling Restaurant
This is also another common sight in this part of the town. Some of the Restaurants have outdoor dining…or may have smaller sitting areas inside.
It is common for workers to greet you and try to get you to patronize.
Balboa Beer
The "Balboa" is named after the Spanish explorer Vasco Nuñez de Balboa. Locally beers are cheap in Panama. It costs around $1.00 at most Restaurants and Bars and retails for around $0.85 at grocery stores. Some Restaurants brew their own and they charge a little more, around $3-$3.50 a glass/litre.
Be prepared to walk a lot in Panama City.  Sometimes it is the best choice to get to your destination to avoid being stuff in traffic. The traffic situation is very terrible especially during peak hours.
I recommended wearing a hat if you are going to be in the sun for many hours. Panama is very humid. Also take a pair of sunglasses and small umbrella just in case the heat gets out of control.
You may opt to purchase a "Panama Hat" from one of the street Vendors. They are made from different materials and comes in a wide range of shapes, styles and colours. The price range is from $15 and upwards depending on the material used.
I had the opportunity to speak to a Hat Vendor who said you could pay up to $150 for a good quality hat.
Sometimes when you negotiate with the Vendors they give you good deals as well.
Don't leave home without your camera to capture the beautiful scenery.
Sno Cone
Sno Cone Vendors are plentiful in Panama City so you will see them here in Casco Viejo.
Usually there are about 3 different flavours available and for a little more money you can have condensed milk added.
Different Vendors charge differently but a sno cone should not cost you more than $2.50-$3.00.
Sometimes if they realize you are a foreigner they charge you the higher price. Just be smart, if you think they are charging too much just go to another Vendor.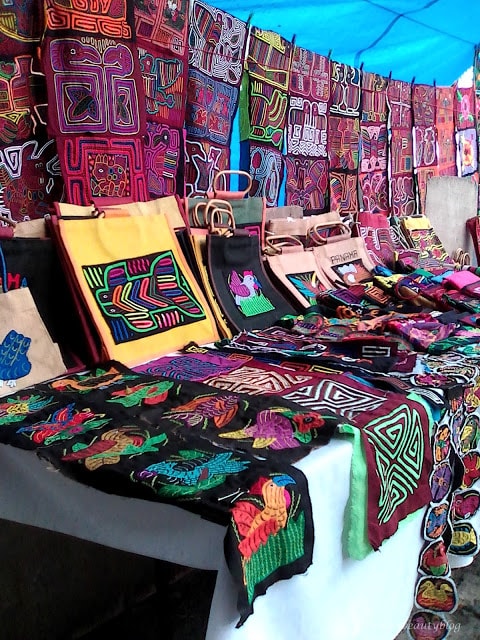 These Caution Cones looked so pretty I had to stop to take a photo.
Save
Save
Save
Save
Save
Save
Save
Save
Save
Save
Save
Save
Save
Save
Save